These days, corporate events have turned into a strategic necessity for all companies. The caliber of choice, speakers for corporate events, play a pivotal role in shaping the success of these events. Let's delve into the world of powerful oratory and discover the value of engaging, motivational and inspirational speakers for corporate events.
A Prodigy in the Making
Like father, like son – but with a unique twist. Jairek Robbins, son of the famous motivational speaker Tony Robbins, has carved his own niche in the realm of motivational speaking. He has created an illustrious career driven by his personal mantra: "Success without fulfillment is failure."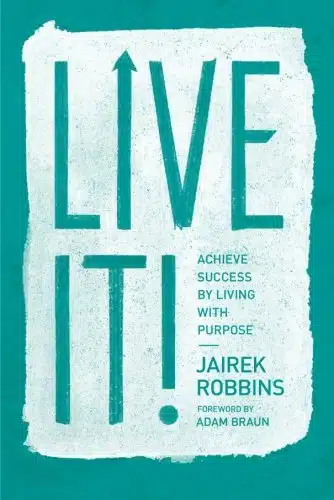 Live It!: Achieve Success by Living with Purpose
$11.96
Every person you meet is either a warning or an example. Which are you?
Jairek Robbins, decorated performance coach and lifestyle entrepreneur, guides you through his proven, step-by-step process for filling the gap between where you are today and where you want to be. In reassuring and easy-to-understand language, Robbins helps you build a strong foundation for authentic happiness.
Each chapter is strategically designed to engage you with personal reflections and challenges that will encourage you to make immediate improvements to your everyday behavior. Robbins's uplifting method will give you the tools you need to avoid the distractions in your life and concentrate on the areas that deserve the biggest focus, including health, family, intimate relationships, your professional life, and spirituality.
Robbins leads you toward a life of growth and contribution that will enable you to become the happiest, healthiest, and most fulfilled version of yourself―and inspire you to help others do the same.
Master of Performance and Achievement
Jairek's specialty lies in performance and achievement. His unique approach to coaching, blending traditional teachings with innovative techniques, sets him apart. He works relentlessly to help individuals and organizations enhance their performance and achieve significant results.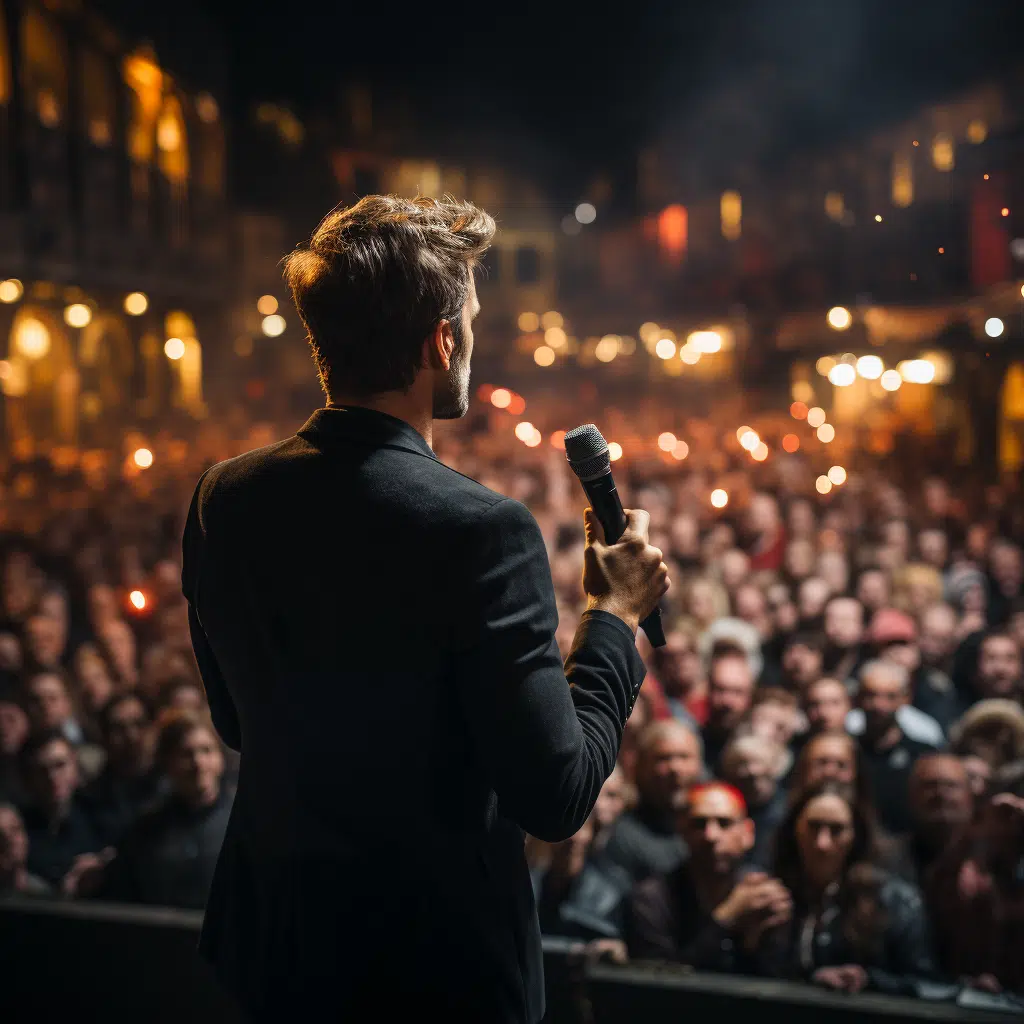 The Robbins Legacy
Carrying forward his father's legacy, Jairek has created a unique blend of strategies to inspire, motivate, and energize audiences. His innate ability to connect with his listeners, combined with his powerful, actionable insights, makes him a highly sought-after speaker for corporate events.
High Impact on Corporate Culture
Jairek Robbins has made a substantial impact on corporate cultures worldwide. He aids companies in redefining their vision, setting clear goals, and fostering an environment that encourages growth and innovation. His engaging speeches spur audiences to action, triggering lasting change in both personal and professional realms.
Talent Concierge Artists Agency Top Talent
As a leading talent at Talent Concierge Artists Agency (TCAA), Jairek has been instrumental in spreading the company's core principles of leadership, personal development, and peak performance. His contributions to the company reflect his commitment to guiding individuals and organizations towards achieving their full potential.
Jairek Robbins: By The Numbers
It's not just his charisma and speaking skills that make Jairek Robbins a sought-after speaker. His statistical backing also speaks volumes about his success. As of 2023, Robbins has reached over a million followers on his social platforms and has held countless successful events worldwide. You can find more about Jairek's reach and influence here.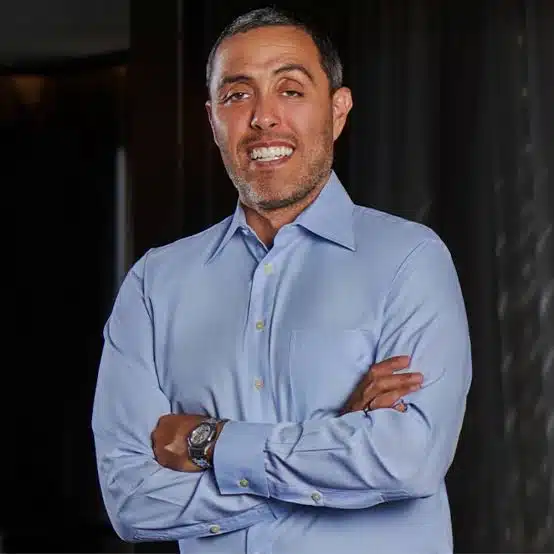 Trivia: A Peek into Jairek's Life
Beyond his professional achievements, Jairek Robbins is an avid adventurer. He believes in the philosophy of 'Learn it. Live it. Give it.' which involves learning new concepts, embodying them, and then sharing them with others. For more intriguing facts about Jairek, visit this link.
The Takeaway: Why Hire Jairek Robbins?
Jairek Robbins is more than a keynote speaker. He's a facilitator of change, an instigator of action, and an inspiration for all who listen to his words. Hiring Jairek for your corporate event means investing in an experience that will resonate with your team and promote positive change in your organization.
Ready to inspire, motivate, and energize your team? Connect with Jairek Robbins here to transform your next corporate event into an unforgettable experience.
The Genesis of Corporate Event Speakers
While speeches have been an integral part of human communication since forever, the concept of professional corporate event speakers emerged around the mid-20th century. It was then that organizations started realizing the value of a motivated, inspired workforce and a well-communicated brand message.
The likes of Martin Luther King Jr. and Tony Robbins have shown us the incredible impact great speakers can have. They leave audiences rapt and inspired, truly exemplifying the potency of spoken word. Such power is a goldmine in corporate events, whether they're aiming to motivate employees, persuade stakeholders, or impress clients. They've earned their spot as the best speakers for events.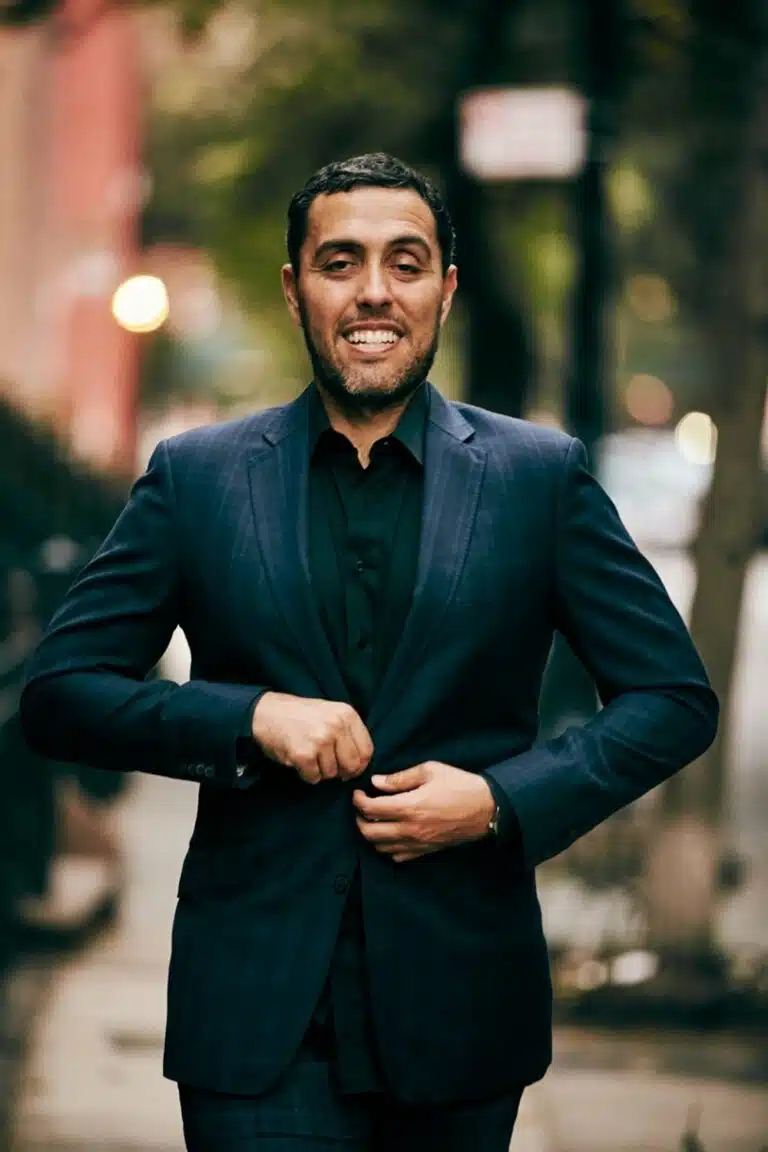 The Confluence of Numbers and the Corporate Podium
It goes without saying that corporate event speakers have become a staple at industry gatherings, seminars, and trainings alike. As per the latest available information by the American Speakers Bureau, over 40% of organizations engage corporate motivational speakers at their events. This is a significant increase from a mere 10% that did the same 20 years ago.
Interestingly, the demand for inspirational speakers for corporate events also increased by 30%. This gives us quite an idea of the growing demand for this crucial event element.
Quirky Insights into the Life of Motivational Speakers for Corporate Events
Just as the team at whoe, a well-regarded motivational speaker isn't just an orator. They're often authors, trainers, consultants, and even actors! As diverse as their roles may be, their primary job remains the same: to inspire, motivate, and transform people. So, when you think of your next corporate event speaker, picture a multi-talented powerhouse of narration!
Hiring the Best Keynote Speakers: A Game Changer
The work of best keynote speakers, like a good book, involves captivating the audience right from the get-go. They set the tone for the entire event, connect with the audience, and inspire them to take noticeable action. Their objective isn't just to provide a moment of inspiration, but to impact the organization in the long run with lasting influence.
Stirring the Corporate Caldron: The Role of Corporate Event Speakers
The role of a corporate event speaker isn't one-size-fits-all. It can range from guest speaking or keynote speeches to inspirational and motivational orientations. They are there to stir the corporate cauldron, to immerse their listeners in a boiling pot of enthusiasm, motivation, and yes, transformation.
Chapter Spectrum: The Multi-Faceted Faces of Corporate Motivational Speakers
The modern corporate world has seen a bloom of specialized speakers like futurist speakers, whose role is to predict and analyze future trends. They are the Jules Vernes of the speaking world, leading their audience into the future, navigating through the exciting possibilities, and exploiting them for corporate growth.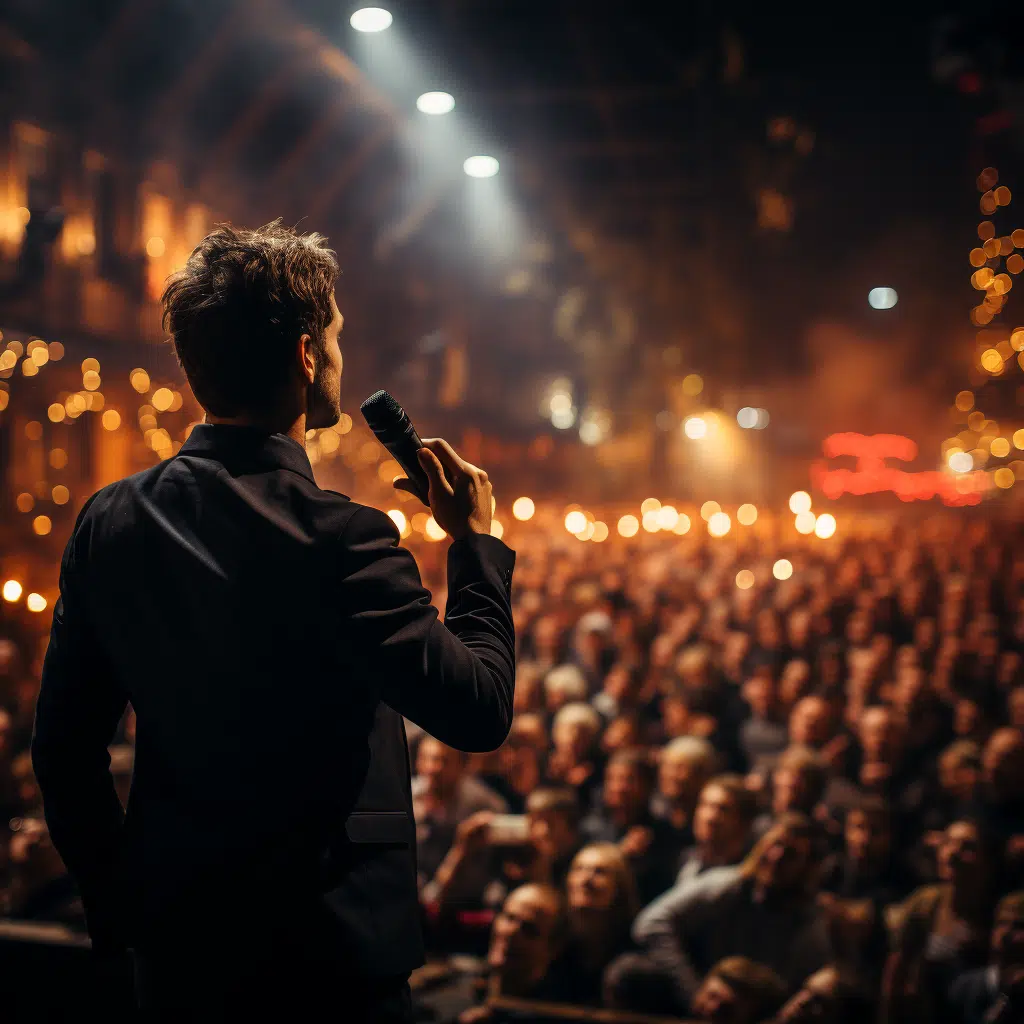 The Seventh Stretch: Corporate Event Speakers and Employee Motivation
A motivated team is the heartbeat of a successful organization. This is where the magic of motivational speakers for corporate events comes into play. They awaken a sense of purpose, direction, and teamwork in every listener. A great speaker knows when the room needs energy, hope, or just a communal chuckle to break the ice!
Hiring the Right Speaker for Your Corporate Event
Aligning your speaker with the theme, audience type, and objectives of your event is crucial. Take your time in assessing who would be the best fit from the great selection of corporate event speakers offered by companies like TCAA. A professional company can help you find an estate lawyer near me, and they can also help you find the best speaker for your event.
The Critical Penultimate Piece: How to Maximize Impact from Speakers for Corporate Events
Beyond hiring, you can make the most of your event by promoting your speaker, involving them in pre-event conversations, and ensuring they are briefed and comfortable with the crowd and venue. These are all small steps that can greatly boost your event's impact.
Elevating Organizational Culture with Corporate Event Speakers
Speakers are more than just a voice on a stage. They become part of your organization's culture and impact your brand's standing. It is their persuasive power, engaging delivery, and captivating content that leave lasting impressions long after the event ends. The experience of listening to a dynamic speaker can renew commitment, motivate action, and transform perspectives within your team. When chosen wisely and incorporated effectively, speakers for corporate events can become your ultimate engagement tool.