The world of corporate keynote speakers is diverse, vibrant and inspirational. Just like a modern-day symphony orchestra, it orchestrates various instruments of thought leadership, motivational rhetoric, and revolutionary insights.
Mainstays and Mavericks: A Peek Into the History of Keynote Speaking!
The realm of keynote speaking is chalk-full of vibrant personalities and vivid oratory styles. The past had visionaries who paved the path, from charismatic industry speakers like Henry Ford to transformative figures like Martin Luther King Jr. Fast forward to now, the industry is graced by corporate keynote speakers from all walks of life, each bringing a unique perspective and story. Best keynote speakers maintain this rich tapestry by leveraging their distinctive viewpoints and experiences.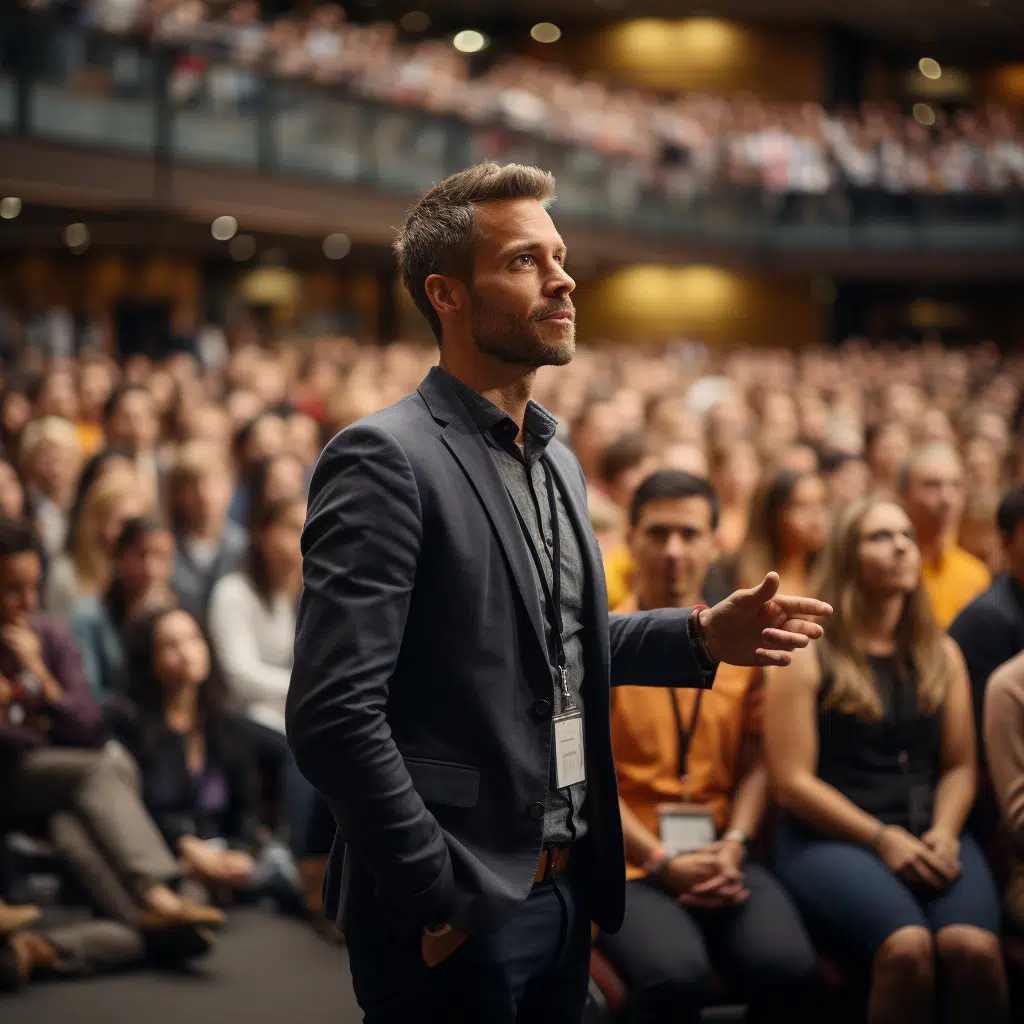 13 of the Best Corporate Keynote Speakers Shaping the Future of Business
Discover the unique voices that are driving change and inspiring innovation in the corporate world. Our esteemed speakers hail from diverse fields, including professional sports, entertainment, and thought leadership.
Angela Cusack Angela, a renowned thought leader, is a powerhouse of knowledge and experience. Her ability to inspire and drive transformative change has made her a sought-after speaker in the corporate world.
Stephen Shapiro Stephen brings an analytical mind and a flair for creativity to the field of business innovation. A thought leader with deep-rooted passion, he is dedicated to helping others reach their highest potential.
Jairek Robbins Known for his charisma and empathy, Jairek delivers enlightening talks on achieving a balanced, fulfilling life while reaching business goals. His presentations combine inspirational messages with practical tools and strategies.
Kevin E. West An accomplished athlete, entertainment personality, and thought leader, Kevin E. West offers a distinctive perspective that can energize your team and reshape your business approach.
Jim Cathcart An entertainer and a thought leader, Jim's engaging delivery and insightful talks have the power to captivate audiences and provoke innovative thinking.
Lynn Banta Lynn, a distinguished thought leader, is known for her captivating insights on business strategies and organizational growth. Her talks are transformative, inspiring teams to reach for excellence.
Natasha McCrea As an entertainer and thought leader, Natasha blends wit and wisdom to deliver talks that resonate with audiences and leave a lasting impression.
Taylor Rochestie Taylor is a professional athlete whose experiences on and off the field offer rich, relatable narratives that inspire audiences to strive for personal and professional greatness.
Dr. Ebonie Vincent A celebrity and thought leader, Dr. Vincent's empowering talks bridge the gap between entertainment and business, providing unique insights on success and determination.
Sean Bennett Sean, an entertainer and thought leader, combines humor and intellect to deliver compelling talks that inspire change and innovation.
Mike Rayburn As an entertainer and thought leader, Mike captivates audiences with his humorous yet insightful takes on business, creativity, and success.
Sensei Ron Thomas A pro athlete, entertainer, and thought leader, Sensei Ron Thomas combines his unique experiences to deliver powerful talks that resonate with diverse audiences.
Joel Green An athlete and thought leader, Joel uses his experiences to inspire others, delivering talks that spur innovation and drive success.
Our curated list of speakers are industry leaders who can inspire, motivate, and challenge your team in equal measure. At Talent Concierge Artists' Agency, our goal is to create unforgettable experiences through these exceptional individuals. Connect with us to discover the ideal speaker for your next event.
Market Marvels: Impressive Statistics Surrounding Corporate Keynote Speakers
The value keynote speakers bring to businesses is definitely worth the investment. A good corporate keynote speaker can cost businesses between $5,000 to $200,000, depending on the speaker's stature. Their invaluable insights, inspirational stories, and cutting-edge knowledge make them sought-after assets for corporate events. Speakers for corporate events provide an impressive return on investment, benefitting both the event and the attendees.
Content Kings: The Irresistible Allure of Top Corporate Keynote Speakers
The best corporate keynote speakers paint pictures with words. Tony Robbins, a famed motivational speaker, beautifully conveys complex ideas with panache, making them accessible even to non-business audiences. Similarly, movers and shakers in the tech industry, such as futurist speakers, use compelling narratives and interactive presentation styles to enthrall their audiences.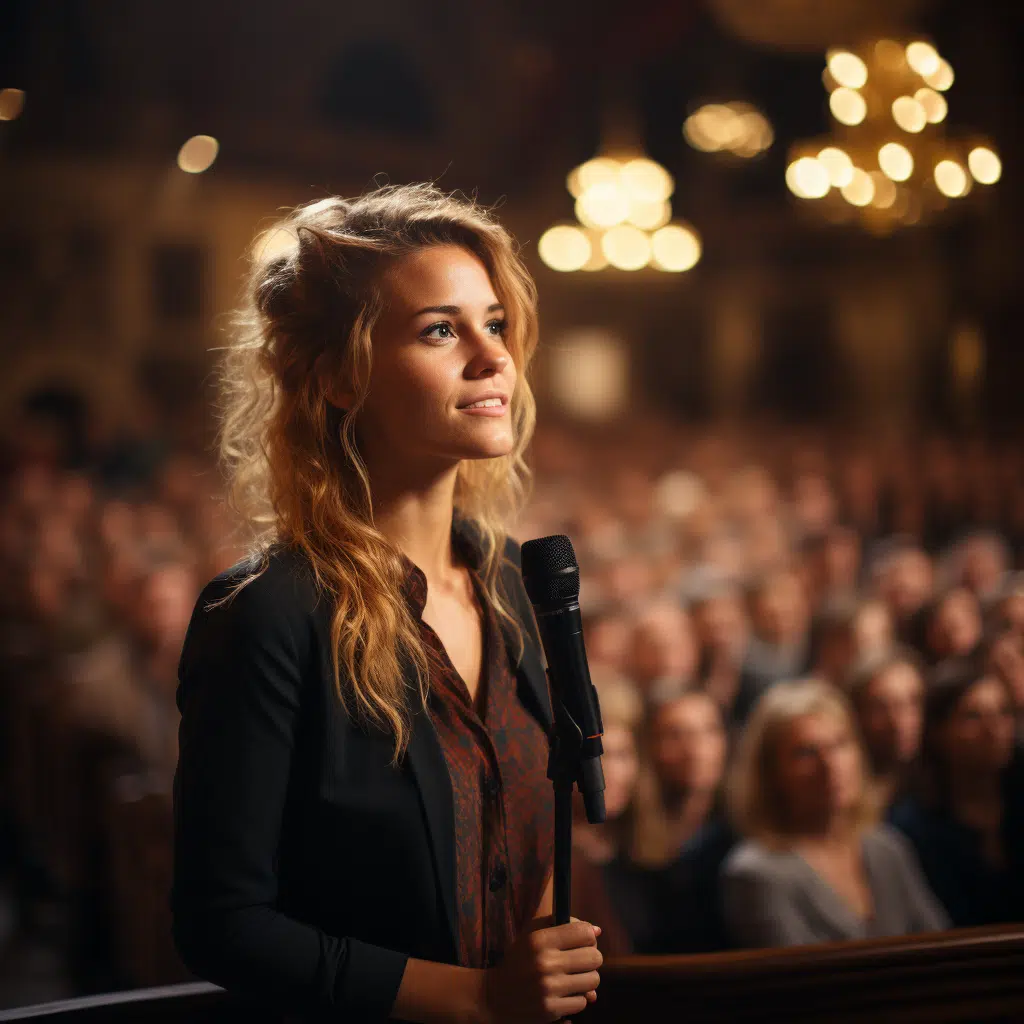 Step into the Spotlight: Becoming a Prominent Keynote Business Speaker
Is there a secret recipe to becoming a successful keynote speaker in business? Well, not exactly. Developing a unique style, being passionate about the subject matter, and having the ability to captivate audiences are a few traits shared by all top keynote business speakers. To kickstart your journey as a corporate speaker consider investing in speaker coaching, offering to speak at smaller events, and developing a strong online presence where businesses looking for speakers can find you.
Insider's Look: Unearthing the Role of a Keynote Business Speaker
A top-tier keynote business speaker serves as more than just a speaker, they light the way for a corporate event. Their expertise and ability to engage audiences make them irreplaceable. From establishing the overarching theme, motivating attendees, to inspiring change, a keynote business speaker plays several roles within a single event. Business keynote speakers are instrumental in setting the tone and fostering a positive environment.
Behind the Scenes: Traits That Distinguish Stellar Corporate Keynote Speakers
While there are many business speakers out there, not all can ascend to the level of an influential corporate keynote speaker. The traits distinguished corporate speakers possess include a mastery of storytelling, an ability to resonate with a diverse audience, and an infectious passion for their subject matter.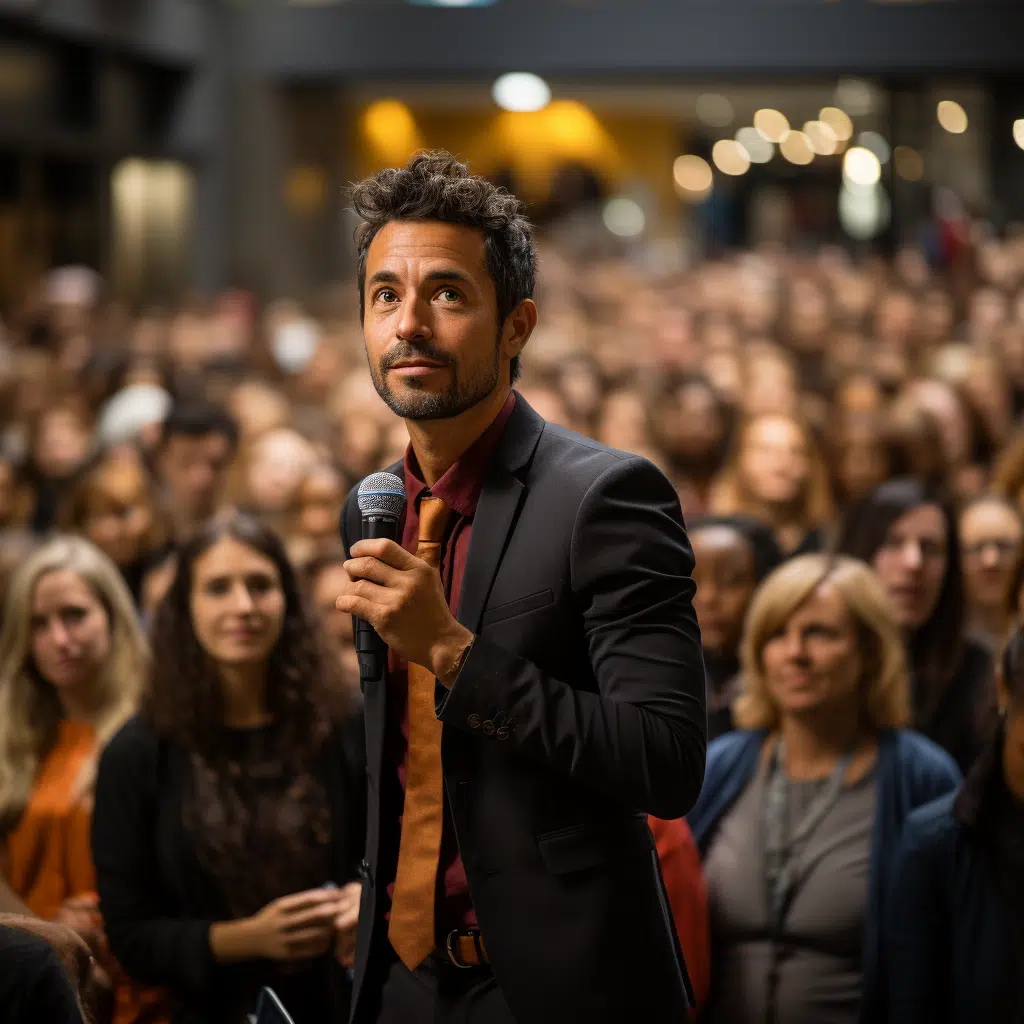 Paving the Way for New Perspectives: The Role of Industry Speakers
Industry speakers bring a burst of innovation and fresh perspectives to any event. Their in-depth knowledge combined with their first-hand experiences make them indispensable allies on the battlefield of corporate growth. These professionals provide actionable strategies and data-backed insights that keep companies ahead of the curve.
A Bouquet of Lively Anecdotes: Fascinating Trivia about Corporate Keynote Speakers
Did you know some of the most successful business keynote speakers are also published authors, philanthropists, and even actors? For instance, Emma Watson, besides being a Hollywood star, has given powerful speeches on gender equality, shedding light on the versatile avenues one can explore as a speaker. Emma Watson leaked an insight on how even individuals from diverse fields can successfully transition into the sphere of keynote speaking!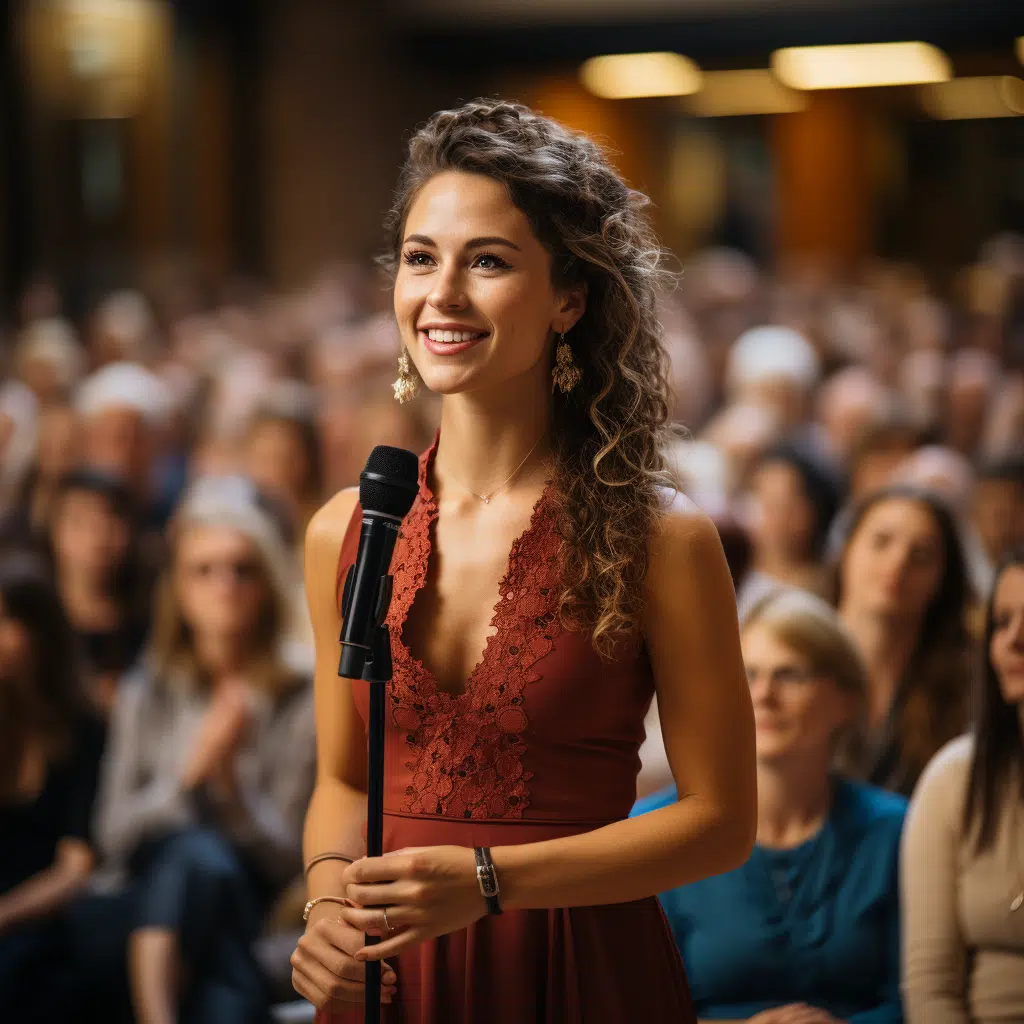 Clinching Success: Mapping the Journey of a Motivational Speaker in the Business Realm
The path to becoming a distinguished motivational speaker in the business field is marked by challenges, triumphs, and plenty of learning curves. Proven business leaders, like Steve Jobs, seamlessly transitioned into the world of keynote speaking, leveraging their triumphs, failures, and leadership lessons. Other popular motivational speaker business professionals evolve from fields like psychology, sports, and even metaphysics!
Curtain Call: Unleashing Your Full Potential with Corporate Keynote Speaker Support
Ready for a new dance move in your corporate symphony? Then plunge into the diverse sea of dynamic keynote speakers ready to bring your next corporate event to life! Embrace change, welcome inspiration, and enlarge your perspective with Wednesday dance approach, brought to you by the savory world of corporate keynote speakers.
In conclusion, whether your organization hosts a corporate event or plans to refine its business strategies, engaging with corporate keynote speakers can turn the tables positively. Their irreplaceable value lies in their ability to inspire, provoke thought, and ignite change. Just like the great orators of our past, they stimulate progress one speech at a time.