Picture this. A packed out room. Every seat taken. An air of anticipation hangs heavily, electrifying the atmosphere. The spotlight blinks onto the stage – your stage. The crowd goes absolutely wild as your star speaker strides confidently forward.
But how did you make this dream a reality? The magic word is: a public speaker agency.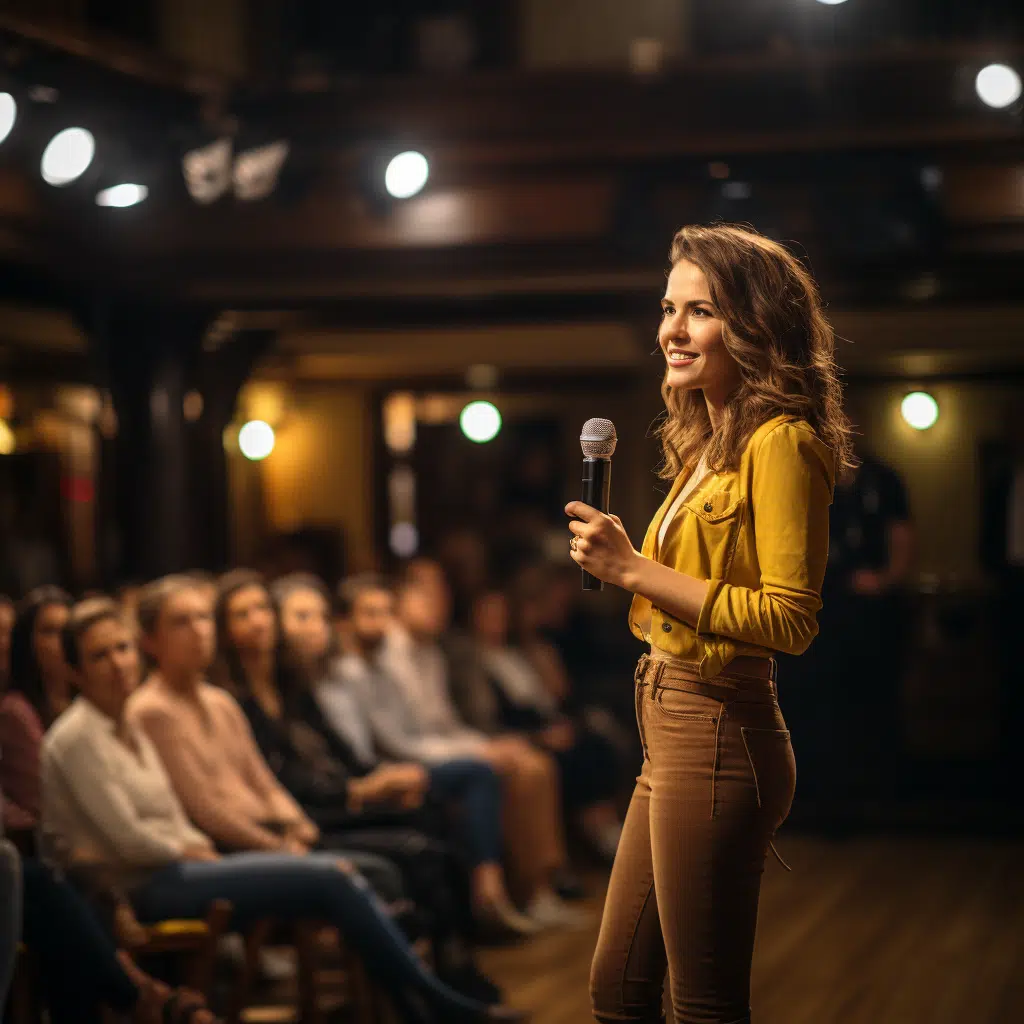 Agents for Public Speakers: A brief walk through history
"Public speaker agent" has not always been a profession recognized by many. After all, it's not like running a restaurant, right? Speaking and orating have been arts practiced since ancient Greek days, but the business aspect surfaced much later.
Hang tight, here comes the trivia. In the 1950s, postwar growth and the surge of corporate conferences sparked the need for professional spokespeople, birthing the demand for speakers agencies. Quality agents for speakers became indispensable. Martin Luther King Jr. wasn't born with his unmatched eloquence, and Tony Robbins didn't develop his magnetic stage presence overnight.
Yet, it's not just about honing a speaker's talent. Aspects like arranging speaking engagements and negotiating speaker fees are the agents' stronghold as well. Speaking of speaker fees, the below link provides a clear idea about the financial aspect of hiring a speaker: speaker fees.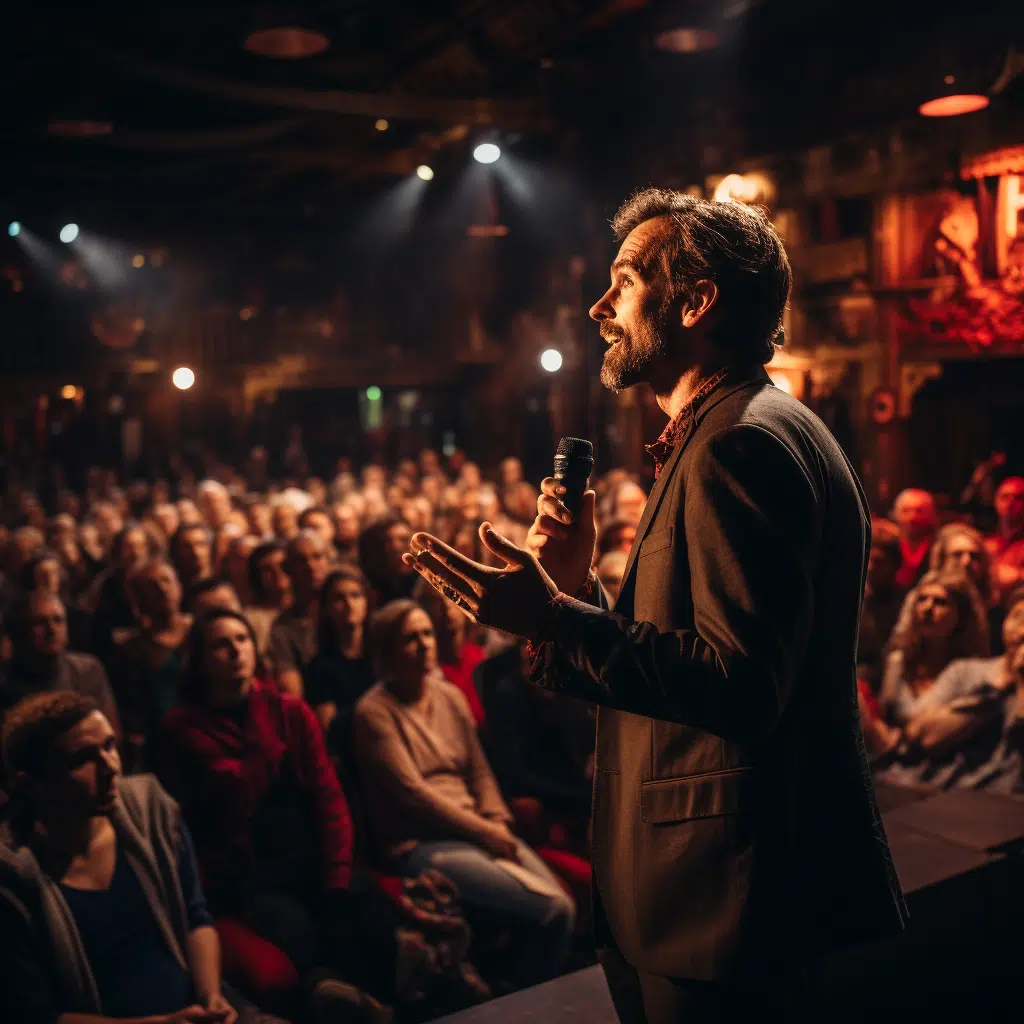 Statistics: How a Public Speaker Agency could be your Success Ticket
Speaking agencies act as the bridge between event organizers and speakers, ensuring a win-win for both parties on board. An event is deemed successful when the audience is engaged and the message is well conveyed. And that's the superpower of a top-notch public speaker.
Public speaking isn't just about words. It's a potent tool to inspire, engage, and drive change. The influence of a compelling speaker can have far-reaching effects, both for the audience and the organizations involved. Let's dive into some compelling statistics that underline the importance of hiring a public speaker.
All these statistics point to one undeniable fact: hiring a public speaker is a worthy investment. It's not just about the words they speak on stage, but the ripple effect they create, resonating with your audience, your brand, and your success. The right speaker agency, such as TCAA, can help you unlock this potential, providing a seamless experience from start to finish.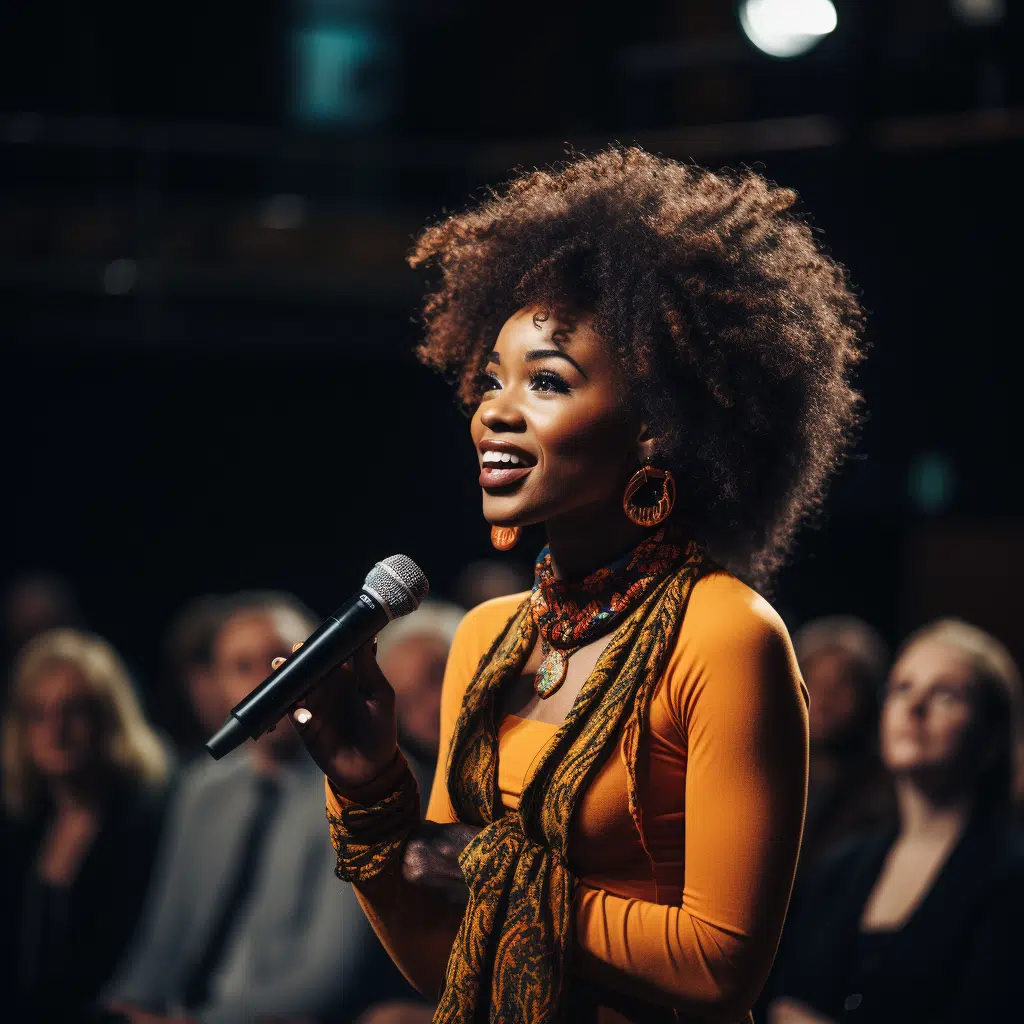 Speaking Agent: The Master Key to Unlocking Potential
One might ponder, 'Why do I need a public speaker agent? Can't I go solo instead?' Well, you could, but it's not a piece of cake. An agent for speaking engagements brings so much more to the table than you might think.
Here are five compelling reasons to engage a motivational speaker agent:
Experience and Expertise: Engaging a professional speaker agency will ensure you have access to years of industry knowledge and proficiency. These agencies have navigated the event planning waters many times over and can bring a wealth of expertise to your planning process, significantly reducing the risk of unforeseen issues arising.
Wide Range of Choices: Speaker agencies have a vast and diverse catalog of speakers at their disposal. This list often includes a mix of renowned artists, high-profile celebrities, business moguls, best-selling authors, and other prolific figures. Whether you're hosting a corporate event or a motivational seminar, a literary evening or an entertainment night, these agencies can provide public speaker agents that perfectly match your event's theme and purpose.
Negotiation and Contracts: The negotiation of fees and the creation of contracts are part and parcel of hiring a speaker, and they can be complex and time-consuming tasks. Speaker agencies, however, deal with these aspects daily and have the requisite knowledge to navigate the legalities involved. They ensure a fair deal for all parties involved, mitigating any potential contractual complications.
Time Saving: Event planning is a multi-faceted process, involving numerous elements like venue selection, travel arrangements, logistical coordination, and speaker preparation. A speaker agency allows you to delegate these responsibilities, freeing up your time to focus on other key aspects of your event. This way, you can ensure you're delivering the best on all fronts, while the agency ensures a smooth speaker experience, handling everything from their travel to their rehearsals.
Event Success: The true measure of an event's success extends beyond ticket sales. It's about creating a memorable experience that resonates with the attendees long after the event is over. Speaker agencies understand this, leveraging their experience and insight to help your event reach its full potential. They know the magic formula for unforgettable events and have the tools to make your event not just successful, but truly exceptional.
In short, engaging a professional speaker agency can be a game-changer for your event. Whether you're a seasoned event planner or a first-timer, the benefits offered by a public speaker agent are invaluable. You're not just hiring a service; you're acquiring a partner dedicated to making your event a roaring success.
As they say, hiring a public speaker agent is like hiring an army – you get a complete package.
TCAA: The Ace Up Your Sleeve
Then comes the big question, 'Who should I hire?' In your quest to find the best, TCAA stands out as a premier choice. Check their comprehensive speaker bureaus list and speakers agencies.
Unlike any other speaking-agency, TCAA's commitment to their clients is outstanding. Their dedication to their clients, industry knowledge and meticulous planning set them apart from the rest. Not only do they host a wide cable of lecturers, but they also ensure a seamless experience from start to finish. Many consider them a top speakers bureau(top speakers bureau) which doesn't come as a surprise considering their track record.
The agency's website also has a complete array of services they provide, including contact details and resources. For quick access, check their public speaker website.
TCAA: Meet the Masterminds Behind the Scenes
Talent Concierge Artists Agency, fondly known as TCAA, is an agency with a mission that transcends the ordinary. They're committed to making a difference in the world, one engaging experience at a time. By scouting, cultivating, and promoting individuals with unique stories that need to be heard and the ability to captivate audiences, they bring forth a truly impactful array of speakers.
Inclusivity is at the heart of TCAA's values. They scout for talent across all backgrounds, irrespective of race, gender, faith, national origin, sexual orientation, or gender identity. Their clientele, mirroring the diversity of human identity and experience, resonate with these values. With TCAA, you're not just hiring an agency; you're engaging with a team that guarantees an entertaining, enlightening, and inclusive experience for all audiences.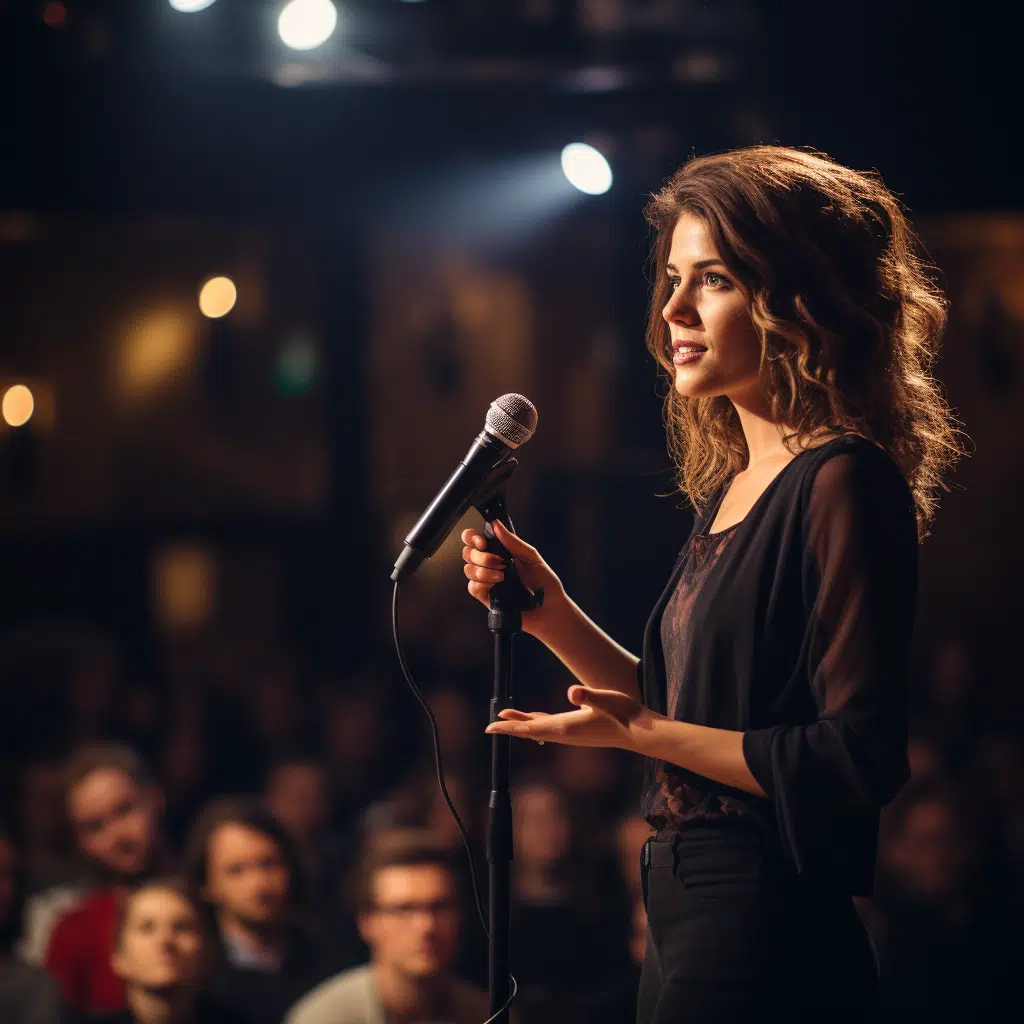 Meet the driving forces behind TCAA:
Connie Pheiff, MPA, is the Founder & Board Chair of TCAA. Transitioning from a corporate CEO to an entrepreneur, Connie has built multiple businesses while empowering ambitious entrepreneurs to do the same. She creates a space for fresh perspectives, offering innovative takes on business with a powerful, step-by-step system focused on scalability and sustainable success. Known as the Celebrity Business Manager and the Queen Visionary of TCAA, Connie turns celebrity brands into scalable lifestyle businesses, creating million-dollar opportunities.
On the other hand, Jeff Pheiff, MBA, serves as the CEO of TCAA. As a seasoned executive, Eagle Scout, and Six-Sigma certified MBA, Jeff brings a wealth of business knowledge and acumen to the TCAA's operations. His sharp business sense, coupled with a dedication to optimizing leadership and cultivating relationships, has immensely contributed to the success of TCAA.
TCAA's commitment to their clients, their industry knowledge, meticulous planning, and the influential duo leading the organization set them apart from the rest. Not only do they host a diverse roster of speakers, but they also ensure a seamless experience from start to finish. They are highly regarded in the industry, often considered among top speakers bureaus.
Their dedication is evident in the complete array of services they provide, which can be found on their public speaker website. In the quest for the best public speaker agent, TCAA stands out as a premier choice.
In essence, when you choose TCAA, you are not only choosing an agency but also a partner dedicated to your success, reflecting the diversity and richness of human experiences, and creating unforgettable events. The impact of a great speaker agent extends beyond the stage; with TCAA, it echoes in every attendee's experience. So, dream big, aim high – and let TCAA take you there.
In a nutshell…
Don't we all want that winning event – the one attendees talk about for weeks, even months? A memory that lingers on? Hiring a public speaker agent could be your ticket to that success. Let the professionals work their magic, giving you more time to focus on what truly matters – making that event an unforgettable experience.
It's an investment that pays off handsomely, creating memories, engaging audiences, and driving success. After all, a great speaker can turn an event into an experience, and who better to serve you on that front than an outstanding public speaker agent?
So, go on, dream big, aim high – and let your public speaker agent take you there.