What makes Inspiring Speakers in 2024?
Kevin E. West is a force to be reckoned with in the realm of inspiring speakers. With over 30 years in entertainment and education on the power of communication, he's more than just another name in Hollywood; he's a catalyst for change. He goes by the moniker "The Hollywood Redneck," and his dynamic approach to speaking on a variety of topics makes him one of the most motivational people you'll ever encounter.
A Man of Many Talents
Television Personality & Actor
Kevin E. West is no stranger to the silver screen. With an IMDB profile boasting over 65 credits, including popular shows like Hawaii 5-0, Criminal Minds, and Desperate Housewives, he's built a diverse portfolio that sets him apart from many other inspirational speakers.
The Author Behind "7 Deadly Sins" and "Kevin's Dictionary Series"
But acting is just one part of his identity. He's also an author, with works like 7 Deadly Sins and his unique Kevin's Dictionary Series under his belt. These books, including Life…in a Word and Politics…in a Word, offer a fresh look at everyday concepts, presenting them through a vignette of life.
The Founder of The Actors' Network
Founded in 1991, The Actors' Network has been the platform through which Kevin shares his wisdom about the show business landscape. It's no wonder he's considered an expert in the business of show business. This is where motivational speaker companies could learn a thing or two.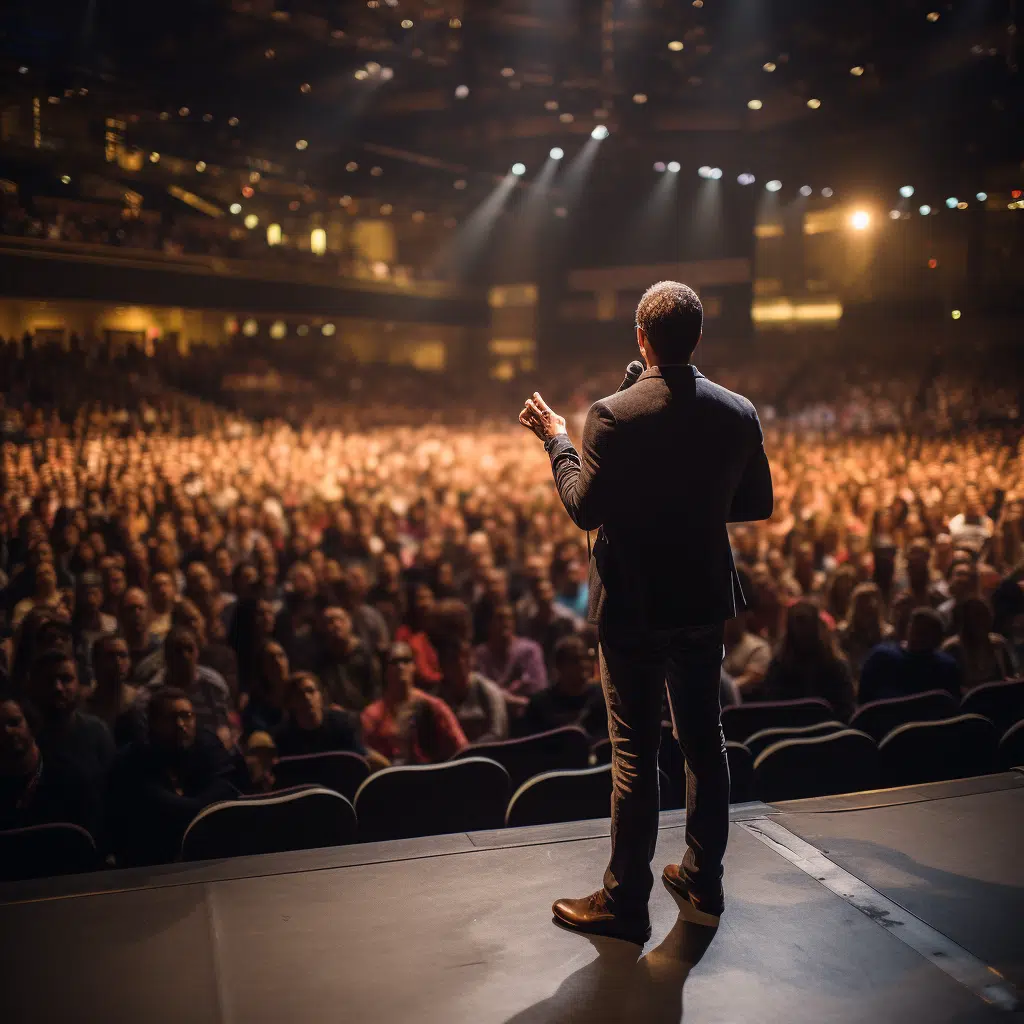 A Closer Look at Notable Speakers
When it comes to inspiring speakers, names like Tony Robbins and Simon Sinek often come to mind. These individuals not only capture our attention but also make a lasting impact, teaching us valuable lessons about life, success, and perseverance. The same can be said for public speakers who have led nations and inspired change on a grand scale. But what else is there to know about these magnetic personalities? We've assembled some additional facts, awards, and even some trivia to provide a fuller picture. Check out the table below to delve deeper into the profiles of these captivating orators.
| Speaker Name | Notable Works | Awards and Recognition | Fun Trivia |
| --- | --- | --- | --- |
| Tony Robbins | 'Awaken the Giant Within' | Several business and media awards | Known for his firewalk seminars |
| Simon Sinek | 'Start With Why' | British-American Author & Motivational Speaker | A regular guest on TED Talks |
| Nelson Mandela | Anti-Apartheid Movement | Nobel Peace Prize | Studied Law by correspondence |
| Martin Luther King Jr. | 'I Have a Dream' speech | Nobel Peace Prize | Was a fan of Star Trek |
| Mahatma Gandhi | Indian Independence Movement | Time's Person of the Year 1930 | Was a lawyer in South Africa |
| Winston Churchill | WWII Leadership | Nobel Prize in Literature | Was also a painter |
| Eleanor Roosevelt | First Lady, Activist | Several posthumous awards | Held 348 press conferences as First Lady |
| Steve Jobs | Apple Inc. | Multiple business awards | Adopted at birth |
| Kevin E. West | Founder of The Actors' Network | Industry recognition | Over 30 years of experience |
The Pillars of Kevin's Speaking Topics
Communication: The Heart of the Matter
Kevin is a master of communicating ideas with presence, clarity, and influence. Whether it's storytelling or public speaking, Kevin knows how to captivate an audience.
Entrepreneurism: The New Age Mantra
In a rapidly evolving world, Kevin brings in fresh perspectives on embracing disruptive transformation and breakthrough creativity. His talks encapsulate the essence of modern-day motivation speakers.
Leadership & Integrity
It's all about leading with intelligent courage and understanding the power of vulnerability. Kevin delves deep into topics like ethics, mutual respect, and the character vs. personality paradigm, epitomizing what inspiring speakers should be.
Why Kevin E. West?
Unique Philosophies
Kevin's philosophies, inspired by Eleanor Roosevelt and the 4 Agreements, help him stand out from other motivational people. His focus is to challenge your understanding of communication, urging you to find your core 'WHY'.
Celebrity Endorsements and Accolades
Kevin isn't just a motivational speaker; he's also been an emcee, a baseball player, and a golf enthusiast. He's also garnered multiple celebrity endorsements, elevating the standard for motivational speaker companies.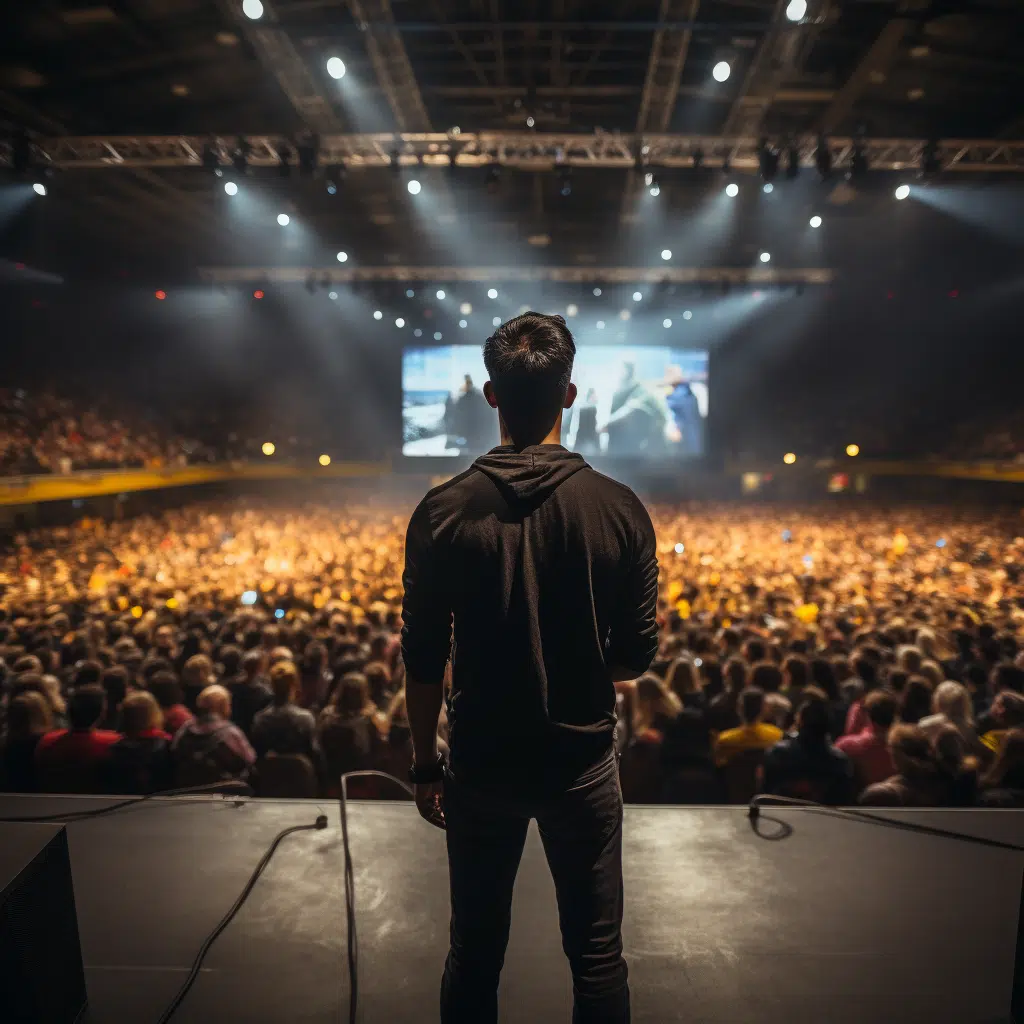 Wide-Ranging Experience
From Chapman University to the Writers Guild of America, Kevin has graced many platforms, earning him recognition as one of the top opinion leaders in performers' business education.
TCAA Wrap Up
In the sea of inspirational speakers, Kevin E. West is a shining beacon. With his multifaceted career and meaningful philosophies, he doesn't just inspire; he transforms. In today's complex world, that's exactly what we need. Whether it's in show business or life in general, Kevin brings an unparalleled level of expertise and charisma. So, if you're looking to be inspired, look no further. Kevin E. West is the speaker you've been waiting for.
Who is a good inspirational speaker?
Kevin E. West is a good inspirational speaker known for his expertise in communication, leadership, and entrepreneurship. He has over 30 years of experience and is also the founder of The Actors' Network.
Who is the best inspirational speaker in the world?
The term 'best' is subjective, but names like Tony Robbins and Simon Sinek often come up in the discussion of best inspirational speakers globally.
What makes an inspirational speaker?
An inspirational speaker captivates the audience with presence, clarity, and influence. They use storytelling to connect emotionally and offer actionable insights.
Who is the big guy inspirational speaker?
The 'big guy' in the realm of inspirational speaking varies by opinion. For corporate talks, Simon Sinek is a popular choice. For personal development, it might be Tony Robbins.
Who is the best motivational leader?
Leaders like Nelson Mandela, Martin Luther King Jr., and Mahatma Gandhi are often cited as some of the best motivational leaders in history.
Who is the best motivational man?
Tony Robbins is often cited as one of the best motivational men, known for his seminars and self-help books.
Who are 5 good leaders?
Nelson Mandela, Mahatma Gandhi, Martin Luther King Jr., Winston Churchill, and Eleanor Roosevelt are often considered good leaders.
Who is the most famous speaker in the world?
Tony Robbins is frequently named as the most famous speaker in the world due to his global seminars and large following.
Who is an inspired leader?
An inspired leader motivates teams through vision and purpose, such as Steve Jobs did with Apple.
Who is an effective speaker?
An effective speaker communicates clearly, engages the audience, and leaves a lasting impact. Kevin E. West excels in these aspects.