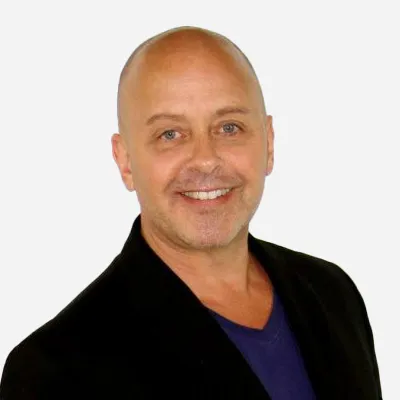 At the highest level of athletics, or in life for that matter, a peak mental state is essential. Handling negative emotions, finding balance and the Zone are challenges.
There's nobody better suited to help tackle these challenges than Sensei Ron!
~Gabe Kapler
San Francisco Giants Manager
The hidden go beneath the lessons we all observed Mr. Miyagi teach Daniel in the original Karate Kid movie to uncover their deeper meanings and usefulness. Each is an essential skill of life-mastery.
[SEE MORE] Takeaways: Each lesson reveals an insight or revelation which has a practical application in life, career, relationship, goal achievement, success, and fulfillment. The possibilities will inspire audience members to integrate the lessons into their personal and professional lives because I identify each as an essential step to showing up more masterfully.
Positive thinking isn't bad; it's just a strategy for sissies. Why? Because thoughts like, "When one door closes, another one opens," or "There's a silver lining in every cloud" are feel-good fluff. The reality is, you can be a positive thinker and still be broke. You can be a positive thinker and still be going through a divorce. So, while positive thinking is for sissies, mastery is for warriors. Mastery requires us to actually do something. It demands that we look in the mirror and own our stuff. Audience members will come face to face with the inner opponents they spar with every day. They will be shown precisely how these opponents are kicking their asses and why positive thinking doesn't pack a big enough punch to knock them out.
[SEE MORE] Takeaways: While an excellent mindset to have, positive thinking is not enough. It's not the answer to overcoming the things that are routinely kicking our ass, knocking us down, and choking out our potential. In the ring of life, we all spar with inner opponents. Becoming more masterful in the ring is the solution to coming out on top. We can live in misery, mediocrity, or mastery. Mastery insists we take command of our lives and lean into excellence.
Let's face it, in this push-and-pull world, losing touch with our center is commonplace. We all get off-balanced. Life can throw us. And while it's crucial to our ability to thrive, maintaining our balance can be challenging to say the least. Here I discuss the components of movement and balance, harmony, wellness, and keeping our center while moving toward goals.
[SEE MORE] Takeaways: Harmonious living is paramount to our well-being, success, and happiness. And balance is the driving force of harmony. So, the question then becomes, how do we secure our sense of balance? Through a strong mind, body, and spirit relationship, one that keeps us centered and anchors us in wholeness.
Sensei Ron Thomas is one of the world's leading personal development trainers and life mastery experts, an inspiring speaker, self-help author, life coach, and world martial art champion. Ron is also an internationally recognized actor. His role as Bobby Brown in the iconic film, The Karate Kid, and the new hit series, Cobra Kai, is forever etched in the hearts of fans around the world.
In his roles away from the big screen, Ron has spent decades helping thousands of students gain access to their full potential. His personal development courses have helped countless students achieve breakthroughs in the areas of motivation, confidence, high performance, leadership, communication, athletic achievement, and mindset. His blockbuster curriculums include The Life Mastery Bootcamp, PIVOT: 360-degree empowerment training for entrepreneurs, and The Mindset Academy for Athletes.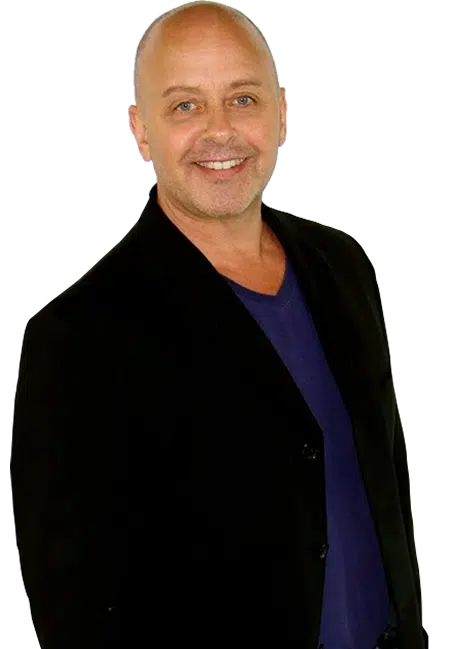 Sensei Ron will challenge your audience…
We can have misery, mediocrity, or mastery. Sensei Ron will always challenge an audience to lean into mastery because it leads to excellence and living a better version of themselves.
Notable Speaking Engagements
Cobra Kai, Netflix, 52 Masters, Amazon Prime Video, Reunited Apart, Karate Kid Reunion with Josh Gad, Team Trainer for the US Sport Jujitsu Team, Inland Empire Association of Health Underwriters, Kaiser Permanente, Quattro University, Aflac, American Home Shield, Troop Real Estate, Multiple ComiCons, and many more.
At three years old Sensei Ron was named the youngest competitive swimmer in the world.
At fifty-two years old, when my daughter was born, he was named the oldest father in the world. It turned out not to be true because he gave the title to himself, after quickly discovering that parenting is a young man's game and not for sissies!
SENSEI RON THOMAS is a Celebrity who will have your audience thanking you for making a wise choice to have him take center stage. He is available for public appearances, master of ceremonies, autograph signings, keynote speaker, and endorsement campaigns.
New & Emerging Trends, Personal Development, Performance
Created: February 24, 2022
To schedule Sensei Ron Thomas for your next event, contact Talent Concierge® Artists Agency