The Unique Fusion of Music and Mastery: Exploring the World of "Speakers for Events"
Speakers for events are not just about disseminating knowledge or captivating audiences with eloquent speeches. Sometimes, the magic lies in the blend of personal experience, professional expertise, and the unique journey that brings them to the stage. Such is the story of Rachael Jayne Groover, an amalgamation of artistry and enlightenment. Let's dive deep into her story and see what makes her stand out in the world of Ted talks and keynote speakers.
A Singing Soul with a Mission
"I couldn't decide whether I wanted to save the world or entertain it." – These are the words of a young Rachael Jayne, caught at the crossroads of passion and purpose. From a tender age, Rachael immersed herself in psychology, spirituality, and the vast universe of human potential. But like most of us, she grappled with a common dilemma: how to turn these diverse passions into a stable profession?
Instead of the conventional route of becoming a social worker, Rachael, fueled by her artistic spirit, chose to serenade the world with her voice. And the decision wasn't impromptu. Growing up in Melbourne, the music and theatre mecca of Australia, she had a solid ground to chase her singing dreams. With time, she honed her skills, overcame her fears, and grew both as an artist and a budding entrepreneur.
More Than Just Melodies
Though music was her forte, Rachael's sessions started to feel more like cathartic life coaching experiences. This unveiled another layer of her persona – a life coach. Amidst the melodies and life lessons, Rachael discovered a recurring theme that drove her actions: "To move people emotionally so they can feel their deepest longings and greatest potential."
But life, as unpredictable as it is, took a turn. After a stellar performance for a whopping audience of 40,000, Rachael decided to transition from her singing career. America, the land of dreams and opportunities, especially in the realm of personal growth, beckoned her.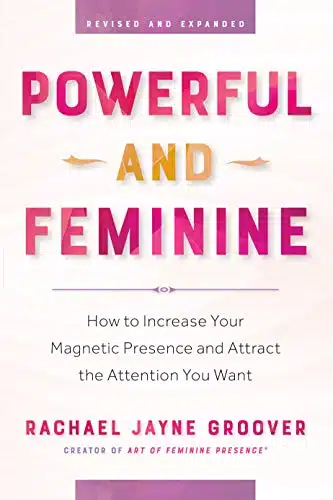 Powerful and Feminine: How to Increase Your Magnetic Presence and Attract the Attention you Want
$16.94
When a woman embodies her feminine essence, her whole life is transformed. She becomes attractive, grounded, and sensual. When she walks into a room, everyone appreciates the glow of her feminine radiance. All men notice her, including the healthy, loving, masculine ones she desires. She does not need to project a powerful persona to attract the respect she wants. A forced sense of masculine power is nothing compared to the ecstasy, empowerment, and effortless magnetism that are released when a woman activates her feminine essence. In this empowering book by inspirational speaker and facilitator in women s spiritual development, Rachael Jayne Groover, you ll discover: 35 practices that will increase your personal presence and magnetism immediately. How to be authentically powerful without intimidating or pushing others away. The 5 mistakes strong, independent women make in relationships with men. How to make peace with your sweet vulnerability and stop living with a guarded heart.
Learning and Growing in America
Rachael's journey in the USA was nothing short of transformative. She was fortunate to find and work with mentors who were the very icons she admired on television. This exposure enriched her understanding of various disciplines like Spiritual Psychology, Shadow Work, and more, shaping her into an exceptional coach and group facilitator.
But even in the midst of all this, to be blunt, the allure of the stage was irresistible. The realization struck her hard: Rachael yearned to be the one captivating the audience, not just from behind the scenes, but front and center!
From Darkness to Light
Life, however, had other plans. An unforeseen back injury left Rachael grappling with physical pain and emotional turmoil. Yet, even in this trying phase, love and support from her then-boyfriend, Datta Groover, and her unwavering spirit kept her going. This challenging period also paved the way for the creation of her signature training – the Art of Feminine Presence®. This brainchild of Rachael has since touched the lives of over 13,000 women globally.
The success of her first book, Powerful and Feminine, and subsequent programs with The Awakened School, such as The Awakened Speaker® and The Inspired Writer®, is a testament to her dedication to uplift and empower individuals, especially women.
A Spiritual Journey
Rachael's journey was also deeply spiritual. Profound mystical experiences and her relentless quest for enlightenment led her to pen her second book, Divine Breadcrumbs. Through vulnerability and transparency, she shares tales of her search for love and inner peace. Despite the roller-coaster of life, her ultimate hope remains – to guide others towards a peaceful mind and a passionate heart.
More Than Just a Speaker: A Glimpse into Rachael's Personal World
Beyond the stage and books, Rachael is an introvert who cherishes personal connections. A vegan, a lover of RUMI, and someone who's always eager to learn about health and longevity, she's as multifaceted as they come. Rachael and Datta now relish their life in Loveland, Colorado, cherishing the simple pleasures of reading, writing, walking, and of course, cuddling with their adorable pets.
Finding a transformative speaker for events is no easy task. But every once in a while, a luminary like Rachael Jayne Groover graces the stage, leaving an indelible mark on every attendee. Here's why she's truly unparalleled in the realm of business transformation.
Finding a True Beacon Among Event Speakers
Events are brimming with potential. Yet, without the right speakers, they might fall flat. Here's how Rachael Jayne Groover is redefining the game:
The Crucial Role of Speakers: The essence of a stellar event often hinges on its speakers. These personalities have the ability to elevate an event from mundane to magical.
The Rachael Jayne Factor: Drenched in authenticity and oozing charisma, Groover's ability to forge genuine connections with her audience makes her a standout choice.
The Resonating Impact of Rachael Jayne
While there are countless stories of Rachael Jayne's transformative touch, one anecdote that truly stands out is that of Natalie Davis. It's a testament to the ripple effect of a singular speech:
Natalie's Aha Moment: Rachael Jayne's speech ignited a passion in Natalie, driving her to pivot her career and find her true calling.
A Speech that Echoes: Natalie's transformation is but one instance. Countless others have been inspired by Groover's captivating words.
How do I find a good speaker for an event?
Picking the right speaker can make or break your event. Here's a guideline for selecting the best:
Criteria for Excellence: It's not just about a big name. True excellence stems from expertise, engagement, and an authentic connection with the audience.
Rachael Jayne as the Benchmark: Setting the gold standard, Groover ticks every box. From her profound expertise to her magnetic presence, she truly embodies what every event organizer dreams of.
Defining the "It" Factor: Rachael Jayne's Presence on Stage
Ever watched a speaker and thought, "What makes them so captivating?" That's the "It" factor. And Rachael Jayne's got it in spades:
The Magnetism of Authenticity: Groover doesn't just speak; she converses. Her ability to engage on a personal level, making every attendee feel seen and heard, is her unique selling proposition.
The Art of Engaging the Audience: Leveraging techniques that stem from her training in mindfulness and psychology, Rachael Jayne has a knack for truly resonating with her audience. Plus, as a highly accomplished vocalist, she can incorporate the perfect song to truly move her listeners.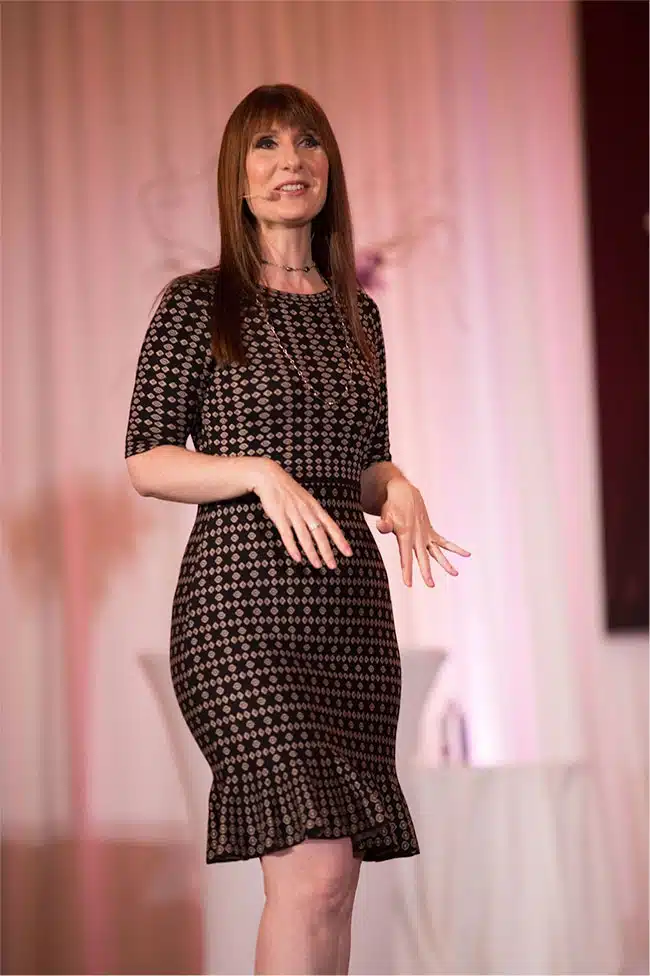 How do I find free speakers for an event?
While there's no denying the allure of cost-free options, one must remember that true value sometimes comes at a price:
Exploring Cost-Free Options: There are avenues to explore for speakers who might not charge a fee, but quality can vary drastically.
The Value Proposition: Investing in premium speakers like Rachael Jayne guarantees event success. She's not just delivering a speech; she's promising an unforgettable experience.
Rachael Jayne: Beyond the Speaker's Podium
To understand the magic of Rachael Jayne Groover, one must delve deeper into her journey:
A Journey Across Continents: From captivating audiences as a singer in Australia to mesmerizing them as a speaker in the USA, Groover's journey is one of passion and purpose.
The Evolution of a Luminary: The pivot from singing to speaking wasn't a mere career shift for Rachael Jayne; it was a call to a higher purpose. Her transition is a testament to her versatility and her undying drive to make an impact.
How much should you pay speakers for an event?
Navigating the costs of event speakers can be tricky. But understanding the true value they bring can simplify the decision:
Understanding the Price Tag: Top-notch speakers offer more than just words; they bring a transformative experience to the table.
Rachael Jayne's Unique Value Proposition: With her track record of consistently delivering unparalleled value, it's clear why many see her as an investment in their event's success.
Unpacking Rachael Jayne's Signature Speaking Topics
Dive into the core of Rachael Jayne's transformative speeches:
'Unshakable Presence': More than just a topic, it's a call to be unyielding in the face of adversity.
'Unwavering Purpose': In today's tumultuous times, Groover's teachings on finding and sticking to one's purpose are more relevant than ever.
What is the speaker at an event called?
While terminologies can get confusing, understanding the nuances can help streamline your search:
Dissecting Terminologies: From guest speakers and keynote speakers to presenters, each has a unique role to play.
Rachael Jayne's Role and Significance: Exemplifying the pinnacle of event speaking, Groover is the gold standard by which others are measured.
Behind the Scenes: Getting to Know Rachael Jayne Better
Rachael Jayne is more than just a speaker; she's a force of nature:
A Personal Touch: Away from the limelight, Groover is a lover of gardening, showcasing her ability to nurture and grow, both in gardens and in the hearts of her audience.
More than Meets the Eye: Her journey, from bestselling author to CEO of The Awakened School, showcases a woman of substance, vision, and unparalleled drive.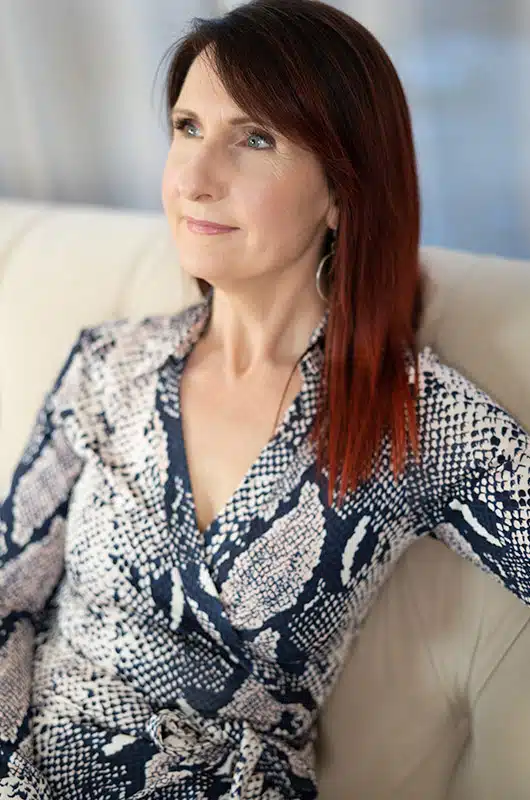 Questions to ask guest speakers
Engage with speakers like Rachael Jayne on a deeper level:
Probing the Expertise: Questions that delve deep into Groover's knowledge base, extracting invaluable insights.
Understanding the Person Behind the Speaker: Forge a deeper connection by understanding the passions and motivations that drive her.
Why Rachael Jayne is the Ultimate Choice for Your Next Event
Considering Rachael Jayne for your next event? Here's why she should be at the top of your list:
Beyond Books and Talks: Groover offers a plethora of experiences, ensuring there's something for every event.
Tailored Engagements: From keynote addresses to hands-on workshops, Groover caters to diverse needs, ensuring a customized experience every time.
An Invitation to Experience Transformation
Engaging with Rachael Jayne isn't just about booking a speaker; it's about embarking on a transformative journey:
A Call to Dive Deeper: Encouraging readers to immerse themselves in her teachings, ensuring lasting change and growth.
The Next Steps: Ready to embark on a transformative journey with Rachael Jayne Groover? Dive into her offerings and prepare to be inspired.