In the realm of best conference speakers, few stand out quite like Mike Rayburn. The charismatic entertainer and insightful storyteller is a keynote artist par excellence. The two-time TED Talker, who is an eight-time headliner of Carnegie Hall, is known for infusing innovation and virtuoso performance into every presentation.
Unlike traditional conference speakers who lean on PowerPoint slides and statistics, Rayburn draws upon his musical prowess and sharp wit to deliver profound business principles. His guitar strings strum the rhythm of his narrative, accompanied by his distinctive humor. His audience remains enthralled not just by his charisma but also by the valuable lessons woven into his performance.
The art of Rayburn's keynotes goes beyond mere entertainment. His masterful storytelling has a transformative power. He fosters an environment of possibility thinking, igniting a spark of creativity and inspiring teams to not just manage change, but to create it. By illuminating a path toward excellence, Rayburn equips his audience with the tools to set and achieve ambitious goals that effect exponential change.
For over two decades, Mike Rayburn has proven his mettle as an award-winning guitarist, comedian, and a Hall of Fame Speaker. His comedic musical creations are as entertaining as they are original, and his guitar skills are world-class. Drawing upon this unique combination of talents, Rayburn has honed the "What If Keynote Experience" to turn teams into innovative performers.
His early years saw him establishing a successful career as a guitarist and comedian. His ability to keep audiences captivated with his wild guitar and music-based comedy performances earned him the title of "America's Campus Entertainer of the Year" three times in four years. However, it was his evolution into a speaker that truly set him apart.
Over the years, Rayburn has emerged as a distinguished keynote artist, bringing his artistic prowess to the corporate world and giving companies a competitive edge. His unique tools, strategies, and distinctive approach are in high demand, with only 75 live performances and corporate retreats available per year. Yet, even with such a limited schedule, Rayburn's impact is significant and far-reaching.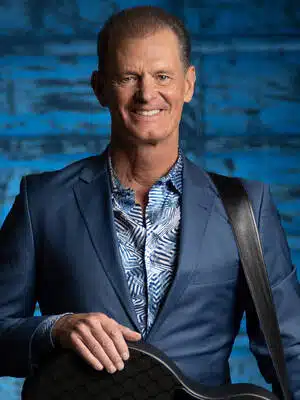 Beyond his entertaining performances, Rayburn is also an accomplished author. His book, "What IF? Dare To Do More, Be More, and Reach Farther Than You Ever Thought Possible," echoes his keynotes' theme of embracing possibilities, innovating, and reaching for unparalleled heights.
Hailing from Las Vegas, Nevada, Rayburn is well-traveled, speaking at notable engagements for organizations like Woodbury Financial, Sagepoint Financial, and ACDIS in Dallas. No matter the audience or the venue, Rayburn brings the same level of energy, insight, and engagement, solidifying his position as one of the best conference speakers.
Mike Rayburn is more than a keynote artist. He is an inspiring storyteller and a catalyst for change, challenging his audience to question "What If?" and reach farther than they ever thought possible. If you're searching for the best conference speakers who will leave a lasting impression, look no further than Mike Rayburn.
The Rise of Inspiring Best Conference Speakers
In recent years, the demand for influential and dynamic speakers has surged. An IBISWorld report suggested that the motivational speaker industry had a 2.3% annual growth from 2016 to 2021. As we venture further into 2023, the landscape of conference speakers has evolved, and Mike Rayburn stands at the forefront.
Mike Rayburn: A Multi-Faceted Talent
Rayburn, with his guitar and comedy, has turned traditional keynote speeches on their head. His unique blend of entertainment and insightful storytelling has made him one of the most sought-after names on the speaker circuit.
Drawing the Audience with Engaging Performances
Statistics show that audiences are much more likely to engage when a speaker combines entertainment with their message. A 2021 study by the Event Marketing Institute confirmed this, finding that 91% of consumers have more positive feelings about a brand after attending events or experiences.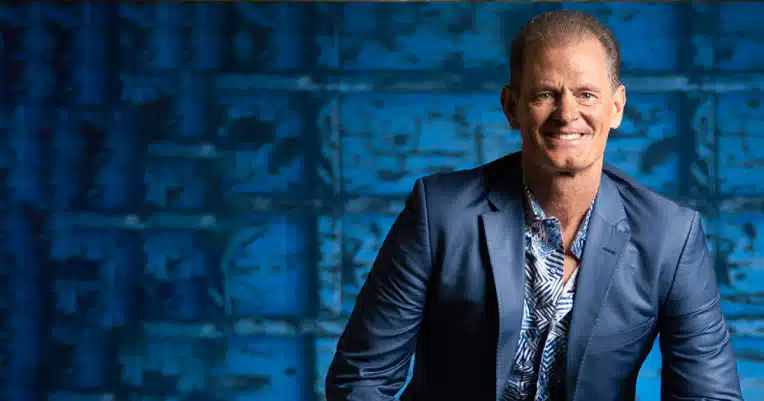 Pioneering the "What If Keynote Experience"
Rayburn's distinctive "What If Keynote Experience" has set a new benchmark for conference presentations. By embracing innovation and creativity, and promoting radical problem-solving, he has proven that keynote speeches can be as entertaining as they are enlightening.
Unprecedented Demand for Keynote Artists
The shift towards keynote artists like Rayburn is not just a trend but a response to the changing needs of the audience. According to Money Maker Magazine, businesses are increasingly seeking unique and captivating speakers who can offer more than just a speech.
In Conclusion: Shaping the Future of Conference Speaking
As we navigate through 2023, the impact of speakers like Mike Rayburn on the business world is clear. He embodies the evolution of conference speaking and sets a high bar for others in the industry. His unique approach to delivering motivational and business principles through music and comedy doesn't just make him one of the best conference speakers; it makes him a visionary in his field.
Whether you're a business seeking to inspire your team or an event planner looking for a keynote speaker who can truly captivate an audience, Mike Rayburn is a choice that guarantees an unforgettable experience.