Stephen Shapiro, CSP, CPAE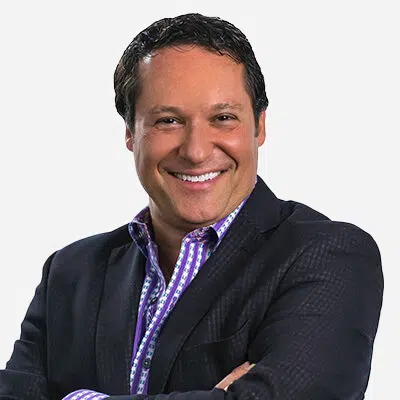 Stephen's passion for innovation is infectious. His mandate to focus innovation relentlessly on well-articulated problems has caused an internal shift in mindset and approach for our innovators. Stephen delivers both in a way that is truly inspirational and actionable.
~Laurie Heltsley, Director of Innovation and Strategic Projects, Procter & Gamble
Many large corporate meetings and conferences kick off their event with Stephen Shapiro. He cultivates innovation by showing leaders and their teams how to approach, tackle and solve their business challenges. Applying the knowledge he has accrued over decades in the industry, Stephen is able to see what others can't: opportunities to improve innovation models and the cultures that support them.
The first innovation opportunity Stephen spotted was the opportunity to innovate within his own life. Halfway through his 15-year tenure at Accenture, while co-leading the company's business process reengineering practice, he realized he no longer wanted to be responsible for people losing their jobs. So he did exactly the opposite by building Accenture's thriving 20,000-person process and innovation practice focused on growth and job creation.
In 2001, after publishing his first book, 24/7 Innovation, Stephen left Accenture to become a full-time innovation speaker and advisor to clients around the world. Since then he has published four more books – Goal-Free Living (2006), The Little Book of Big Innovation Ideas (2007), Personality Poker (2010) and Best Practices are Stupid (2011) — and spoken to audiences in 50 different countries. His sixth book, Invisible Solutions, published in 2020.
Today, Stephen continues to focus on transforming the way businesses like 3M, P&G, Marriott, Nike, and Microsoft improve innovation practices through customized keynote speeches, advisory engagements and other services. Passionate and captivating, Stephen's high-energy approach to innovation gets audiences out of their seats and into new ways of thinking about their business challenges.
Stephen just finished serving a six-year term on the Board of Directors of National Speakers Association (NSA) and is the recipient of the Certified Speaking Professional (CSP) designation, NSA's highest earned designation. In 2015 he was inducted into the Speaker Hall of Fame.
He has a degree from Cornell University in Industrial Engineering, which has helped him optimize the entire innovation process using the engineering techniques he learned there.
He was also involved with Girl Starter, a movement that encourages and enables young women to launch their own businesses. He was a judge and mentor on the television show (TLC) and has supported the speaking tour and other endeavors.
Stephen is based in Orlando, Florida and loves traveling to meet his clients around the world.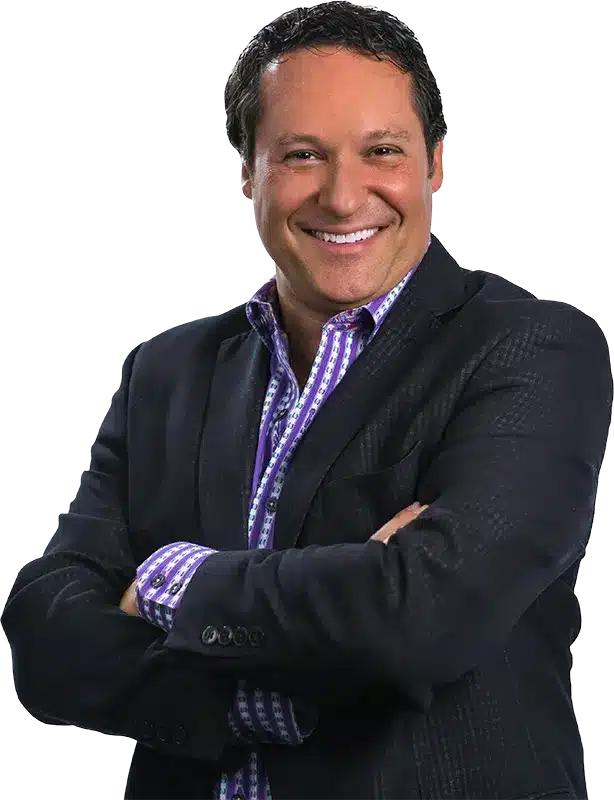 STEPHEN WILL CHALLENGE YOUR AUDIENCE…
Stephen is a storyteller who engages your audience through his experiences. In the end his gives actionable tools they can use to think differently. In many cases, his time with the client doesn't end with the speech. Instead he engages the audience in various ways of learning and application long after the event
NOTABLE SPEAKING ENGAGEMENTS
The list is long and diverse. Stephen's clients range across most Fortune 1000 industries, such as 3M, Microsoft, Marriott, P&G, Nike, NASA, Dell, Johnson & Johnson, GE, The Conference Board, Shell, Fidelity Investments, Nestle, Staples, USAA, Honda, and many more.
Stephen is an engineer who spends his life in the world of innovation. He enjoys playing the saxophone and most don't know that Stephen childhood dream was to become a gameshow host on TV. He has a love for magic. He studies it. He watches it. But he rarely perform it.
Stephen Shapiro is the author of six international best-selling books including Goal-Free Living (2006), The Little Book of Big Innovation Ideas (2007), Personality Poker (2010) and Best Practices are Stupid (2011) and his sixth book, Invisible Solutions, published in 2020.
Check out Stephen's full line of products.
STEPHEN SHAPIRO is available for public appearances, Master of Ceremonies, Fundraising Events, and your Mainstage Keynote Speaker.
To schedule Stephen Shapiro for your next event, contact Talent Concierge® Artists Agency