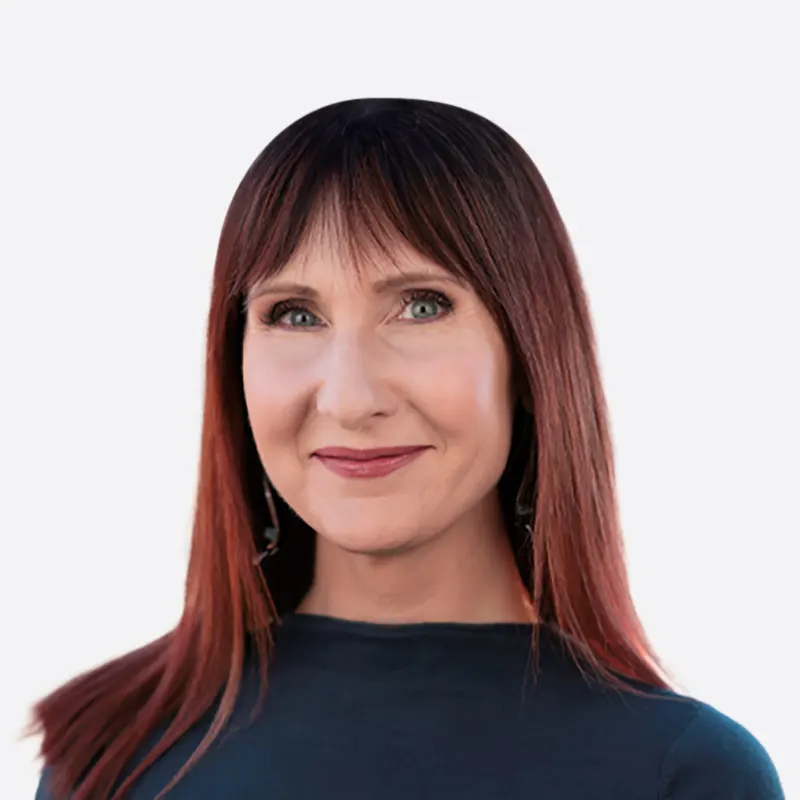 When I first showed up to a Rachael Jayne event, I was lost, bordering on terrified. Her work challenged me to look within and do a lot of soul searching. I found my purpose. I started a leadership training for women and now travel the nation helping other women step into their power. My business grew quickly. I quadrupled my income. I solidly know my purpose.
~Natalie Davis
Art of Feminine Presence® Teacher
Rachael Jayne Groover is the best-selling author of Powerful and Feminine and Divine Breadcrumbs. She is the Founder and CEO of The Awakened School, which offers cutting-edge programs to help those in their second or third act of life find meaningful purpose and inner peace.
Leaving behind her full-time singing career in Australia, she moved to the USA to become a speaker, teacher, and author.
The fundamental aim of Rachael Jayne's programs and presentations is to show the way to both lasting inner peace and aligned outer purpose. She created the Art of Feminine Presence® training, which has been taught worldwide by herself and more than 300 certified teachers.
When You Hire Rachael Jayne You Will Get
As the author of two international best-sellers, CEO of an Inc. 5000 "fastest growing company," TEDx speaker, and having over 35,000 people across the globe participate in her cutting-edge trainings, she knows what it takes to be unshakable no matter what.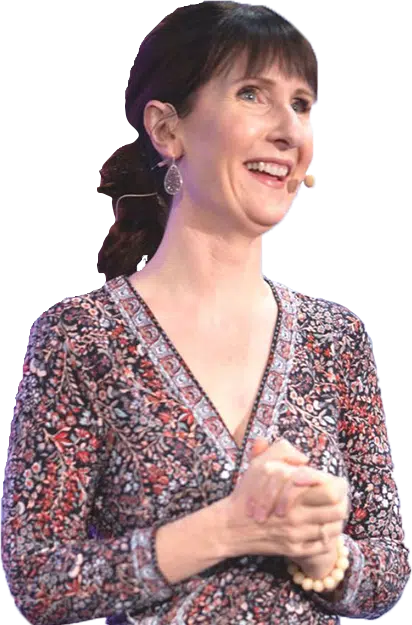 Specific Tools And Practices You Haven't Seen Before
Your audience will get tools they can implement instantly. Rachael Jayne has created cutting edge practices from her expertise in mindfulness, psychology, personal presence, and powerful communication.
Highly interactive; she's magnetic on stage, funny, and approachable. Everyone loves her. As a highly-accomplished vocalist she can bring a perfect song to the presentation and move any audience into their hearts.
RJ Groover has written two books:
Powerful and Feminine: How to Increase Your Magnetic Presence and Attract the Attention You Want
Divine Breadcrumbs: A Search for True Love and Enlightenment
For more information, check out her website, https://rachaeljayne.com/books
Influential Woman, Business Leader, Global Influencer
Rachael Jayne Will Challenge Your Audience...
She challenges your audience to be more in love with the present moment and with the people they are with. To get out of their head chatter and into an intimate experience of the present moment so they can feel true joy and fulfillment while becoming a more magnetic person. She challenges people to feel more than constantly 'over-think.'
She has a green thumb and loves to garden, and has just recently purchased an historic church to renovate into a retreat space for her company.
RACHAEL JAYNE GROOVER is available for keynote speaking, workshop facilitation, public appearances, master of ceremonies, autograph signings, and endorsement campaigns.
To schedule Rachael Jayne Groover for your next event, contact Talent Concierge® Artists Agency