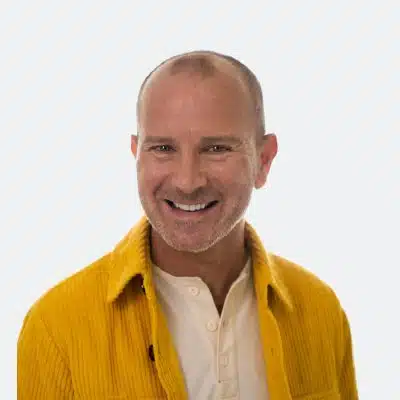 Paul champions the development of compassionate workplace cultures. He shows audiences how to build authentic connections, shared vulnerability, and find purpose in their work.
Organizations who are ready to understand their teams more deeply and grow together must first understand...
1. THE PEOPLE YOU WORK WITH ARE HUMAN BEINGS BEFORE TITLES
A hallmark of a strong team leader is the ability to anticipate your employee's needs. You need to understand them to guide them. By making the effort to get to know your colleagues as people first, beyond their titles, you will be able to create a harmony that leads to a deeper connection. By incorporating compassion into your leadership style, you'll create a more comfortable and engaging work environment.

2. IT IS OKAY NOT TO HAVE ALL THE ANSWERS
It's okay to be vulnerable. Human beings can't possibly know all of the answers, so why should you place that pressure on yourself, let alone your colleagues? Tap into skills and feelings you already have and let yourself feel valued by what you can bring to the table. Remember, shared vulnerability is the one thing all human beings experience. Let empathetic leadership pilot your teams to success.

3. THE SMALLEST CHANGES ARE THE ONES WITH THE BIGGEST IMPACT
When changes are too drastic, you may feel overwhelmed and are less likely to build good habits. Small lifestyle changes are easier to achieve and maintain. Lead by example and start with simple kindnesses everyday. Expressive leadership fosters
security and confidence. 
We have full lives that can include coping with mental health challenges, caring for sick family members, raising children, and so much more. Paul reminds audiences that leaders who create an environment where individuals feel valued and appreciated – and feel safe bringing their full selves to work – clear the way for their employee's personal and professional success and development.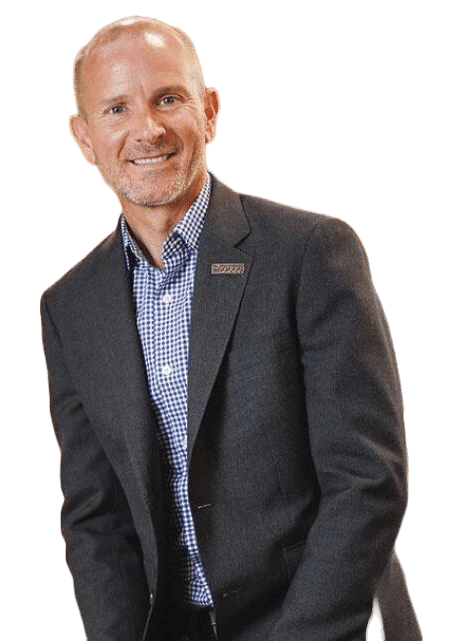 Each lesson instills empathetic and expressive leadership based on a fundamental truth: we are all human beings. Paul shares his insights from over twenty years as a Human Resources executive, as well as his lived experience of seeking help
to help others feel seen.

Paul has spent his entire career carving out space for every employee. He served as the inaugural SVP/Head of Human Resources for Indeed – the world's #1 job site – and was laser focused on culture, employee engagement, diversity, and inclusion. Paul frames his work with the pillars of belonging, acceptance, growth, development.
Prior to his role at Indeed, he served as Vice President, Senior Vice President, and Chief HR Officer at a number of well-known companies, including Match.com, Ticketmaster, Orbitz and Condé Nast. He has a Bachelor of Science degree from Nova Southeastern University and lives with his husband and their three dogs in New York.
PAUL WOLFE WILL CHALLENGE YOUR AUDIENCE...
Paul advises, speaks to, and leads workshops for organizations, companies, and teams on a variety of topics in HR and leadership. He encourages leaders to embrace their humanity and reminds everyone that we are human beings first.
PAUL WOLFE will have your audience thanking you for making a wise choice to invitehim to take center stage.
To schedule Paul Wolfe for your next event, contact Talent Concierge® Artists Agency