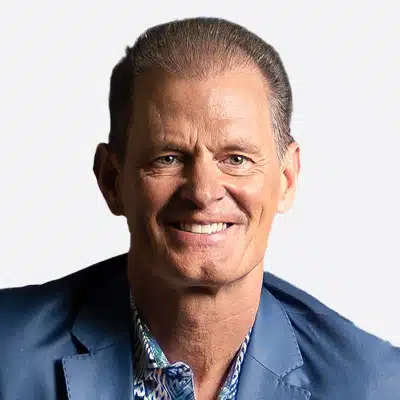 Mike Rayburn is an Entertaining Storyteller… a Keynote Artist… a two-time TED Talker and eight-time headliner of Carnegie Hall… expert at inspiring innovation and Virtuoso performance in your team.
Rayburn teaches principles, in a business context, using guitar and comedy (rather than boring PowerPoint and statistics) to illustrate and literally prove his message before your eyes and ears. And in the end your audience walks away realizing amongst the entertaining there were valuable lessons learned.
Transform your teams into innovators and possibility thinkers.
Create teams who no longer manage change, they CREATE change, innovate.
Renew and harness your team's sense of purpose.
Launch your teams on a lifelong quest for excellence.
Ignite your conference with shot of energy and excitement.
Inspire your team to set goals that effect exponential change.
Create an experience that internalizes the message, so your attendees use it for months and years to come.
Entertain your attendees more than you ever imagined possible while being inspired and learning!
Your Attendees Will Learn...
Three simple, powerful, tools you can use immediately and forever to access your gold mine of unrealized potential; the tools which took Mike from playing bars to Carnegie Hall.
The most powerful motivational force on this planet. (Hint… it is not power, sex, money, or fame).
That your power, your edge, your competitive advantage in creating and leading change lies in your uniqueness, both as an organization and as a person.
That we tend to run from our uniqueness when our uniqueness is our true key to success.
The most basic human brain function and how to harness it for inspiration and positive change. That managing change is not only stupid, it's dangerous; you'll learn how to stop managing change and start creating change; how to define the curve rather than follow it.
How to set and achieve bold goals which take you as far and as high as your imagination will allow.
The power of your sense of purpose and how to harness it to effect exponential change. A simple, powerful 10-minute exercise that will show you how to become a virtuoso and master the things that matter.
Mike Rayburn… is an award-winning, Carnegie Hall Headlining guitarist /comedian, and a Hall of Fame Speaker with two TED Talks. Mike's guitar skills are world-class. His comedic musical creations are hilarious, original, and brilliant. Then as a speaker, Rayburn teaches his tools for innovation and performance to corporations in his "What If Keynote Experience," to turn teams into armies of creative performers.
Who do organizations tap to grow innovation and performance? Mike Rayburn.
Rayburn is uniquely qualified to teach artistic principles in a business context to supercharge your bottom line… and electrify your event!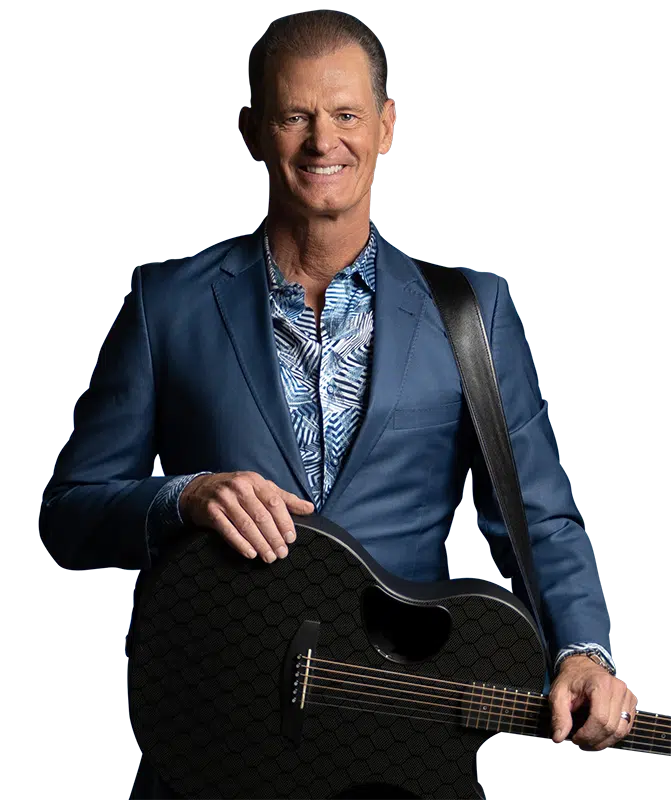 A bit about Mike's Background…
For 20 years he was purely a guitarist/comedian, voted "America's Campus Entertainer of the Year" three times in four years. Then he became a speaker using guitar and comedy to teach innovation and performance. It's still a showstopper, but it has a message.
Today he runs with both… emphasizing his artistry to offer an alternative for companies as a keynote artist. He is a celebrity and an influencer that puts his client center stage.
As a world-class entertainer and entertaining storyteller, he easily brings his artistic – musical abilities as a competitive advantage and reason for corporations to seek his tools, strategies, and distinctive approach.
His calendar does fill quickly, limiting his live-ticketed performances and corporate retreats to 75 dates per year.
Rayburn's specialty is wild guitar and music-based comedy. His endorsements come from McPherson Guitars and Elixir Guitar Strings.
Rayburn did his first-ever cross-country concert tour on a bicycle (rode from San Diego to Brooklyn, 4010 miles doing 31 concerts) for media… did 55 media appearances including 1/3 of a page story in USA Today.
Rayburn did a 1-hr Sirius/XM comedy special; Performed the first-ever guitar duet of Beethoven's Fifth Symphony via hologram…
his hologram appeared next to him as he performed.
You could check out the amazing hologram performance at https://youtu.be/9-Juetq2fjw
Mike Rayburn Will Challenge Your Audience…
"What If?" for possibility thinking, radical problem solving, innovation, Performance
What IF? Dare To Do More, Be More, and Reach Farther Than You Ever Thought Possible.
Notable Speaking Engagements
Woodbury Financial, Sagepoint Financial, ACDIS – Dallas
MIKE RAYBURN is an Entertaining Storyteller… a Keynote Artist who will have your audience thanking you for making a wise choice to have Rayburn take center stage. He is available for public appearances, master of ceremonies, autograph signings, keynote speaker, and endorsement campaigns.
To schedule Mike Rayburn for your next event, contact Talent Concierge® Artists Agency