One of the most insightful people…
His strategies for balancing work and life are just spectacular!
Daryl Woodhouse is not your typical speaker. He is best known by his moniker The Smarter Work Pro™, helping organizations optimize ROI. Daryl is a highly rated speaker and authority on performance improvement, workplace productivity, and burnout prevention helping leaders increase workplace performance in high-stress environments.
As an international business owner, author, and executive performance coach, Daryl combines his C-Suite, entrepreneurship, and life experience to positively impact thousands of today's top executives and leaders at all levels of the organization.
Daryl has authored a proven methodology and tools with verifiable client successes. In addition, he is a contributing author to multiple business publications. His clients include Fresh Business Thinking/BT Global, Forbes Global Health Summit, Korn Ferry, Global Payments, Barclays Bank and many more.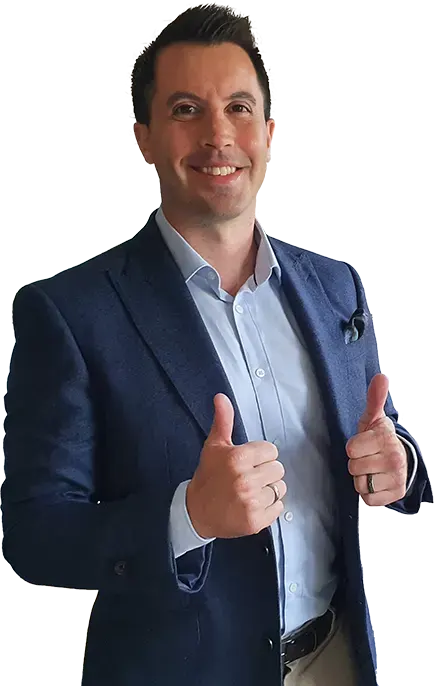 Daryl will help your team.
If you answered yes to one or all these questions, it's time to schedule Daryl Woodhouse to present his signature session at your organization next meeting, training, or corporate conference.
Daryl is a highly sought-after trainer and speaker for his work in the financial services, technology, and professional services (including Real Estate, Legal, and Accounting) industries.
[2021] Performance Consulting Firm of the Year in England: Corporate Intl Magazine Global Award
[2020] Top 50 Adviser (out of 12,000): Enterprise Nation
[2020] Best Strategic Business Development Consultant: Corporate Vision Magazine – Corporate Excellence Awards
[2020] Strategic Performance Consulting Firm of the Year in England: Global 100
[2020] Leaders in Business Development & Best Business Improvement Expert: Innovation & Excellence Awards 2020
[2019] Leadership Training and Business Growth Consultancy of the Year: Leading Adviser Awards
Daryl Woodhouse Will Challenge Your Audience…
Daryl's challenge comes from his lived experience of a very unexpected burnout and life trauma. Daryl learned how to achieve a happier life and increase work success with no more overworking.
People are your most important resource. To keep them resilient and mission-focused they must be treated as trusted partners.
As The Smarter Work Pro™, Daryl leverages his real-world experience of burnout and brings his business experience into transformational engagements that not only empowers leaders at all levels, but to also challenge leaders to take smarter action and produce real results at work and in life.
Notable Speaking Engagements
Fresh Business Thinking/BT Global * Forbes Global Health Summit * Korn Ferry * Global Payments * Forum Events * Hivemind Mastermind Community * StartUps Magazine * Problem Busters Podcast * 52 weeks of me * MK Business Leaders Partnership * Top Talents Romania * London School of Business & Finance London Business School * Barclays Bank * Buzzacott PLC * Bizspace PLC * Great British Business Show. * O2 Telefonica
DARYL WOODHOUSE is available as your trainer for sales meetings, corporate board meeting facilitator, and keynote speaker.
New & Emerging Trends, Personal Development, Business, Work, life balance.
To schedule Daryl Woodhouse for your next event, contact Talent Concierge® Artists Agency