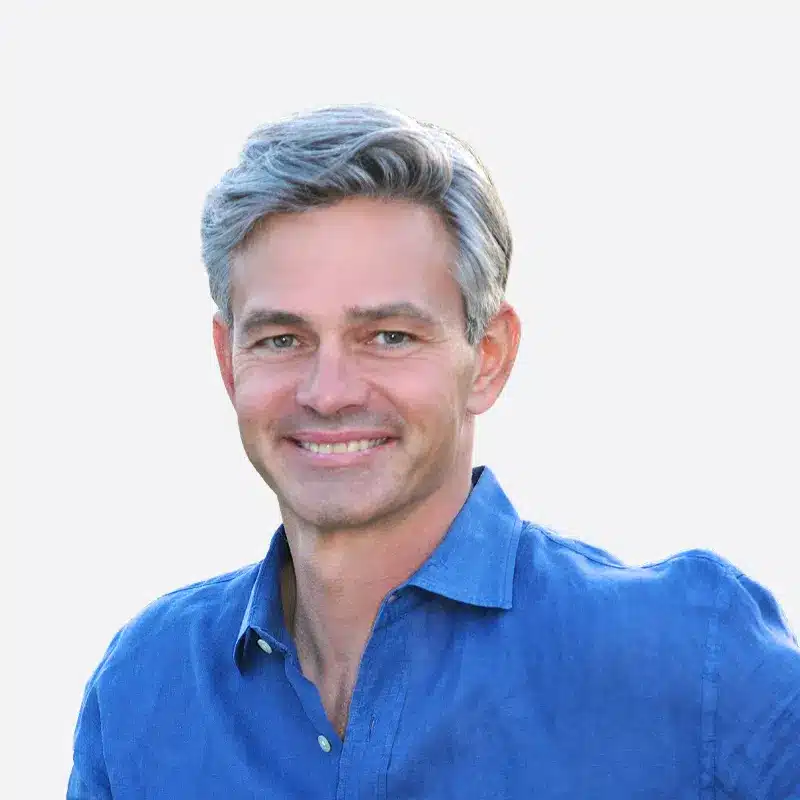 Chris's life journey and accomplishments alone are highly motivating. When you combine that with Chris' charisma and motivational speaking, it's an amazing combination. Months after our event, my global leadership team is still talking about how moved and motivated they are because of Chris.
-Rick Famell CEO Protegrity
At any level of professional or personal development, learning can be painful and hard. Yet, when companies stop learning and dreaming, they stop growing and they're essentially dead. Successful entities must foster a culture of change and pursue a direction with passion, accepting that there will be specific diversions along the way. Obstacles can always be turned into opportunities.
Achieving goals means changing as a person. To grow one must confront their fears, improve their skills, and grow confidence. Goals are meant to be bigger than oneself so when they are achieved they make an actual difference and allow one to tap into a greater power.
3. How To Embrace The Struggle
No matter how smart, rich, strong or educated one is, everyone in the world struggles. Talent abandons us when it is most needed; then resilience and strategy are what determine success. Adversity is a tool that can be transformed from burden to benefit if one learns how to become comfortable in the struggle.
Takeaways: Each lesson delivers genuine and constructive revelations to lead people to succeed in their careers, relationships, and goal achievement. Chris' own story is enough to inspire others to want to perform at a higher level; combined with his passionate and pinpointed strategy to channel injury and suffering to cultivate success, audience members will leave with a new understanding of their own capabilities.
Chris shares his personal experiences about how his paralysis and time in recovery stand as the most powerful periods of his life. Despite living through what he imagined would have been the worst thing possible for his career and personal health, he found true victory in resisting panic, despair, humiliation, and rage. His prize is a state of mind he calls "Realizing Possible." Chris now aims to help everyone he speaks to realize possible.
Chris Waddell is a world-class athlete, keynote speaker, and Founder of the One-Revolution Foundation. He has won 13 paralympic medals, been enshrined in the US Ski and Snowboard Hall of Fame, authored inspirational books, and was the first ambassador to the International Paralympic Committee.
Chris has spoken to nearly every industry and kind of audience – from Fortune 500 companies to non-profits, he helps audiences become champions of their businesses, their worlds and themselves. In addition to reaching the masses, Chris speaks one on one with athletes, artists, and entrepreneurs on his podcast Living It. His adventure travel TV show of the same title will launch adults, children, and celebrities into an adventure… coming soon.
In 2005 the Dalai Lama celebrated Chris' impact on the world by naming him an "Unsung Hero of Compassion."
Chris is passionate about helping others find their motivation and empowering them to enjoy the struggle. He has been a significant voice for people with disabilities and founded the One-Revolution Foundation to create a world where individuals with disabilities are seen for their potential instead of their limitations.
Chris Waddell Will Challenge Your Audience…
Chris inspires audiences to consider how seemingly ordinary people can achieve the impossible. He'll have audiences "believe possible."
Mount Kilimanjaro. Chris drew the illustrations in his books himself.
CHRIS WADDELL will have your audience thanking you for making a wise choice to invite him to take center stage. He is available for public appearances, master of ceremonies, autograph signings, keynote speaker, and endorsement campaigns.
To schedule Chris Waddell for your next event, contact Talent Concierge® Artists Agency